Can You Guess Which Former Child Star Turned Into a Super Hunk?
It's always a little strange when you realize a kid star is no longer a kid…but instead a full grown hottie!
Can you guess who this guy is?
It's Blake McIver Ewing, who you may remember as Waldo, the smarmy rich kid who tries to steal Darla away in The Little Rascals.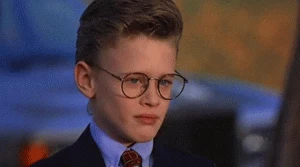 or maybe as Derek from Full House?
Subscribe to 94.3 The Point on
He was always such a nerd in those roles…but now…he's taking photos like THIS. Before you get too hot and bothered ladies, he's gay. Womp womp. But we can still enjoy the eye candy!
Happy #SpiritDay everyone! My purple is courtesy of the All Saints outlet near Palm Springs…that's pretty gay. pic.twitter.com/ba79ScK2vO

— Blake McIver (@blakemciver) October 17, 2013
I almost feel guilty lusting after someone I remember as an 8 year old…but then I remember that I'm the same age as him, and The Little Rascals came out almost 20 years ago. Which is really kind of sad… …and cured.
Look for Blake on Bravo's new test show 'The People's Couch' Sunday night at 11:30.