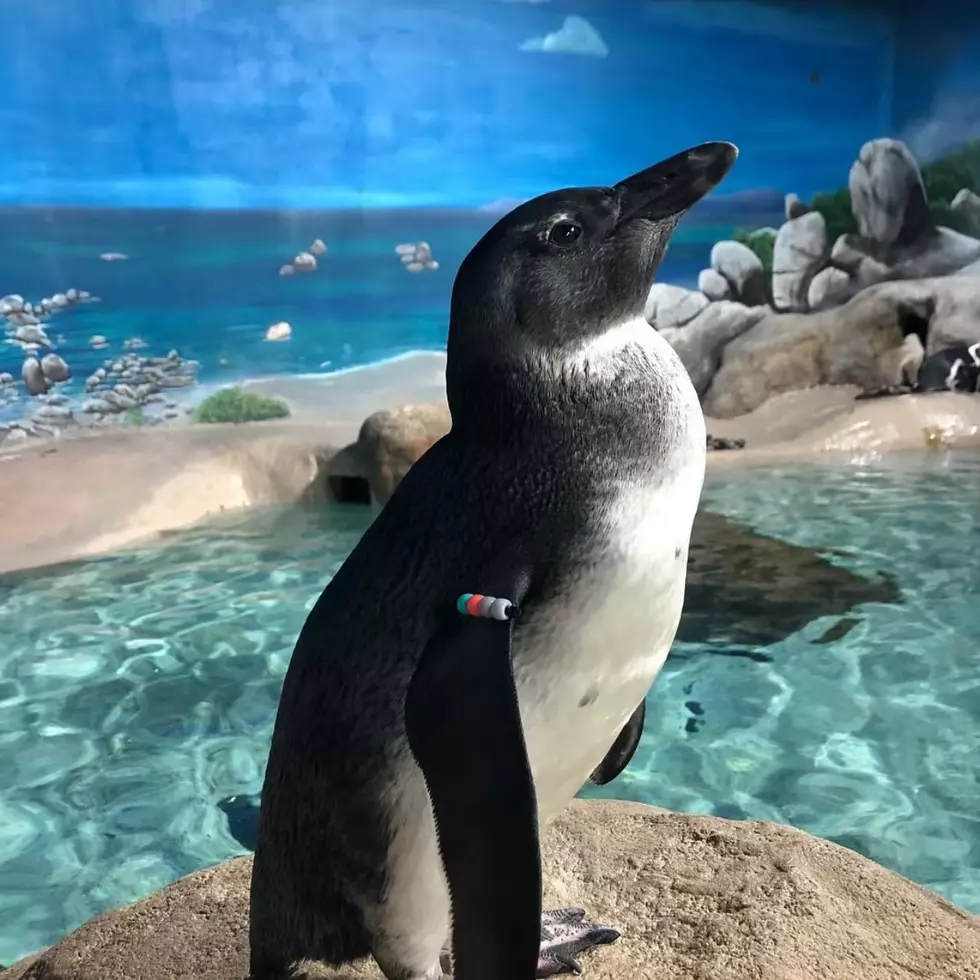 Baby Penguin Now on Display at Jenk's Aquarium
(Photo from Jenkinson's Aquarium Facebook)
Little Oswald is finally out and about with his tribe for all to see!
After keeping the newest baby penguin at Jenkinson's Aquarium behind the scenes in a safe environment to make sure he was properly cared for and thriving, he is now able to live with his species for all to see!
The penguin exhibit at the Aquarium is so special and it looks like Oswald is enjoying himself and making friends. And he still has his soft baby coat!!!
You and your kids may be able to get up close and personal with Oswald Cobblepot when we do our morning show LIVE from the Jenk's boardwalk! Mark your calendars for the mornings of June 19th, July 17th, and August 14th!