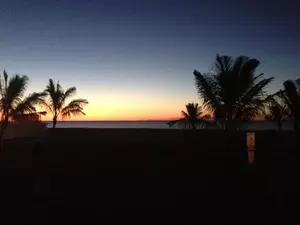 In Exactly One Month It Will Be Summer At The Jersey Shore (Unofficially)
Lou Russo, Townsquare Media
It's time to find your flip flops and sunglasses. Jersey Shore Summer 2018 starts one month from today!
I'm not sure if it was a longer winter or spring, but exactly one month from today is the Friday that kicks off Memorial Day weekend at the Jersey Shore, and unofficially kicks off the season we've all been waiting for.
It's hard for us to imagine that summer is this close, after all we've just dealt with what has to be the weirdest March and April we've probably ever had here at the Shore. Wind, snow, rain and cold just aren't good reminders that summer is around the corner.
But let's be honest. We are Jersey Shore residents and we can handle anything you throw at us as long as we know summer is at the other end of it. And no matter what the weather tries to tell us, summer is almost here.
So let the summer countdown begin, and the weather will just have to catch up with us whenever it decides to do so. And by the way, The Old Farmer's Almanac says we'll have rainy conditions 3 of the 4 weeks in May with temperatures cooler than normal.
Well, there's always June.
More From Monmouth & Ocean Counties