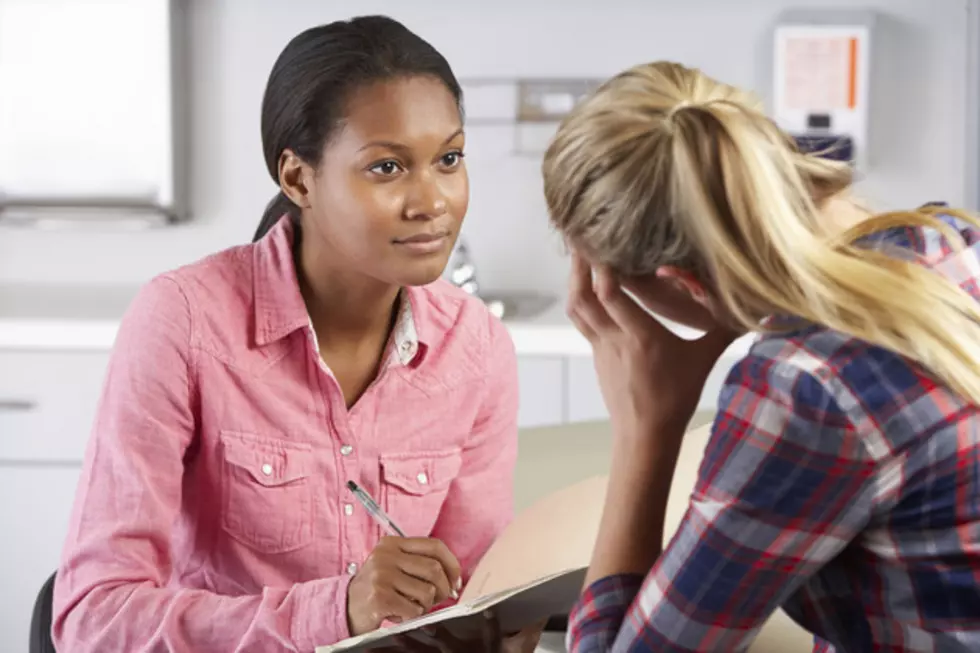 Is battling mental illness easier than dealing with the stigma?
Catherine Yeulet, ThinkStock
When her daughter, following several bouts of rage and attempts to self-harm, was diagnosed with major depression and other indicators of bipolar disorder at age 11, Lynne felt isolated.
"If your child was hospitalized and needed emergency kidney dialysis, people rally around you," Lynne said.
But those same people back off, she said, if your child is hospitalized with a psychiatric issue.
"Or you're afraid to tell people because of the stigma that's there," she said.
The Middletown resident, who decided against sharing her last name or photograph for privacy reasons, has since found support from other families navigating similar situations. She attended a 12-session educational program offered by New Jersey's chapter of the National Alliance on Mental Illness, which coordinates a variety of initiatives to provide education on mental health conditions.
MENTAL HEALTH IN NJ
New Jersey 101.5 is taking a special look at mental health issues, awareness and services in New Jersey — an effort to identify both the steps we can take together as a community, and individually to seek help.
— DAY 1:
Defining the problem
— DAY 2: What care and services are available?
— DAY 3: An afternoon with Pinups for Mental Health Awareness
— DAY 4: The stigma and how to overcome it
— DAY 5: What if a loved one refuses help?
— DAY 6: Receiving care ‹ and their lives are better for it
According to Phil Lubitz, associate director of NAMI New Jersey, many suffering from a mental illness say the stigma attached is almost worse than the illness itself.
"For one, it discourages people from receiving treatment," Lubitz said. "But then you add in stigma in the workplace — people are less likely to be employed if they have a mental illness."
But public perception of the issue has made positive strides over time, likely at the expense of many others encountering a mental health condition of their own.
Debra Wentz, president and CEO of the New Jersey Association of Mental Health and Addiction Agencies, cited a noticeable increase in acceptance and understanding after the terrorist attacks on September 11, 2001.
"The depression, trauma and loss affected many people who had never been affected by mental illness," she said.
The impact of Hurricane Sandy on the Garden State had a similar effect, Wentz said.
Lynne said despite a lack of overall understanding, acceptance and the willingness to help seems to be more of an automatic among today's younger generation.
Lynne's daughter, now 16 years old, can speak to her peers about her struggles, and they want to listen.
"Some of her friends have come to talk to me — 'how can I get help? I'm struggling with this,'" Lynne said.