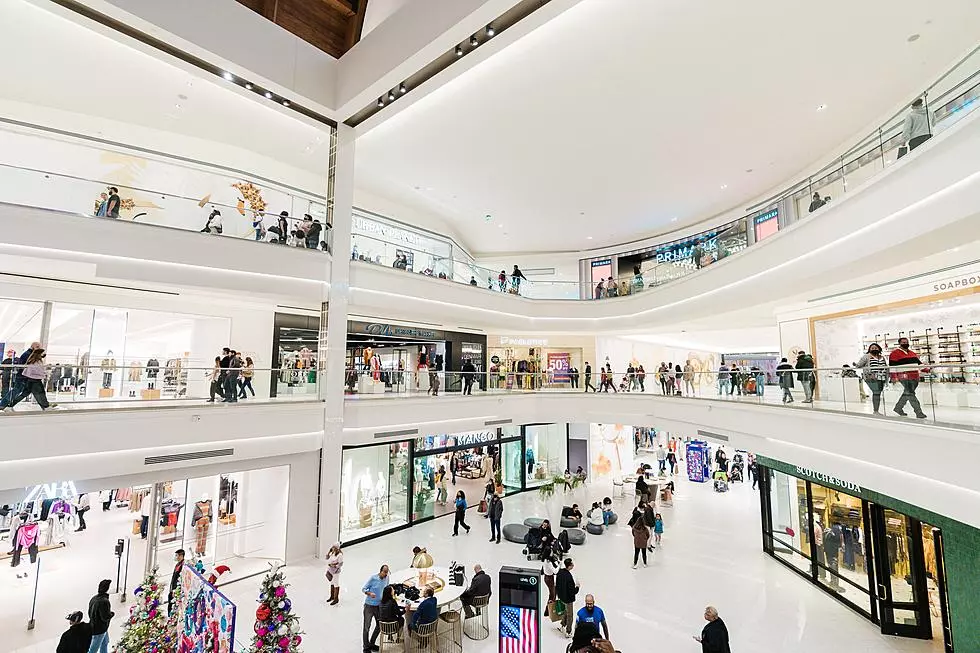 We needed this: World's first modest fashion department store opens in NJ
American Dream Mall (Photo Credit: American Dream)
American Dream has become a true destination on the East Coast and for any naysayers out there, I will tell you you obviously haven't been there. We are lucky to have it.
Many people have already experienced the great entertainment centers there, the food, shopping, skiing, the amusement park, and the nonstop activities but when you get right down to it many of us like to shop and American Dream has become famous for its diverse and unique retail experience. And here's a case in point: the new store, The ADdress.
This is the world's modest mega fashion store. The ADdress is literally a first-of-its-kind specialty department store curated especially for the modest fashion consumer. The store features women's fashion, footwear, jewelry, accessories, and children's clothing.
Unless you are a woman who dresses modestly due to personal or religious obligations, you will never understand how difficult it is to find beautiful quality clothing that is also modest.
This is especially challenging at a time when most women's retailers carry clothing that looks more like bathing suits and sexy beachwear than it does street clothing.
And this is one reason why dressing modestly has become a trend not just for religious women, but also for all women who realize that it's possible to be chic and also covered up.
American Dream's concept stands to fill a substantial void in the market and make modest clothing more accessible for its consumers.
In a press release, CEO of American Dream Don Gharmezian said that the entertainment retail center is the first in the world to offer this groundbreaking shopping experience to consumers seeking more coverage in their clothing.
The Tri-State area, which is so rich in cultural diversity, has a huge percentage of women whose cultures require them to dress modestly.
But beyond that, many women, who simply embrace, a more covered-up look, have, up until now, had a difficult time finding suitable clothing.
"We know the modest trend has seen a global boom in mainstream fashion in recent years," Gharmezian said.
In keeping with American Dream's reputation for its elevated, immersive in-store consumer experiences, shoppers visiting The ADdress will also enjoy weekly events, fashion shows, personal styling options, and can also opt into customer loyalty programs.
It's grand opening is today, Feb. 14.
Opinions expressed in the post above are those of New Jersey 101.5 talk show host Judi Franco only.
You can now listen to Dennis & Judi — On Demand! Hear New Jersey's favorite best friends anytime, anywhere and any day of the week. Download the Dennis & Judi show wherever you get podcasts, on our free app, or listen right now.
Click here to contact an editor about feedback or a correction for this story.
25 richest people in America and how they did it
The 99 top paying jobs in New Jersey
How much do you make? These are the occupations in New Jersey with the highest median annual compensation. Source: Federal Bureau of Labor Statistics, 2022