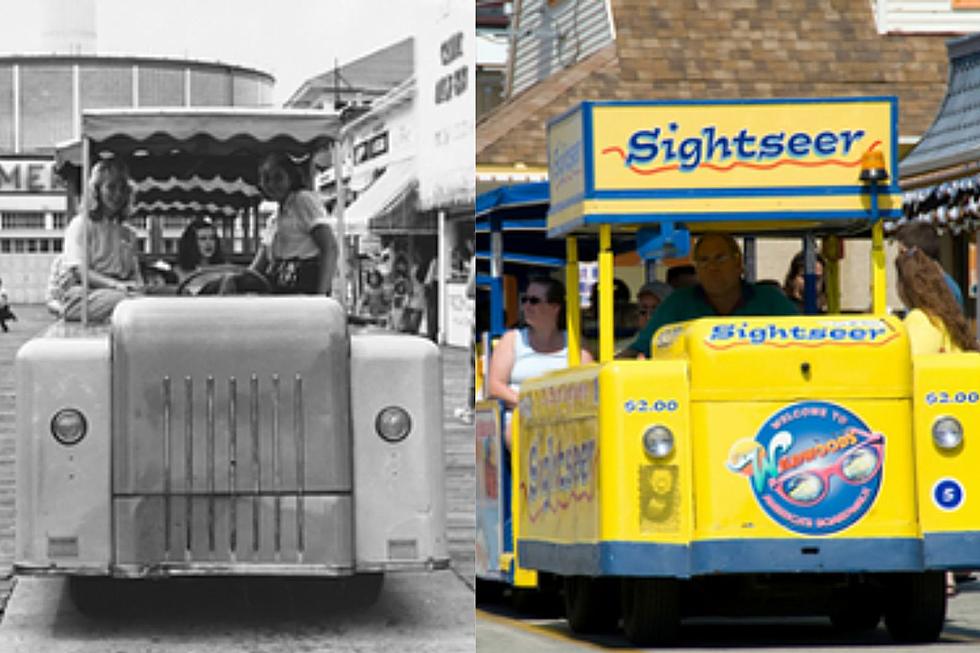 SPOTTED! Flossy, The Voice Of The Tramcar, In Wildwood, NJ, This Weekend
c/o WildwoodsNJ.com
It's a staple in the Wildwoods. You, your parents, and even your grandparents have probably had a ride on it once or twice. Of course, we're referring to the beloved tramcar that's been running for 75 years along the Wildwood boardwalk.
You read that right; it's been in operation carting people from one end of the boardwalk to the other for 75 years now. This weekend, the Wildwoods are celebrating the milestone with someone very special, the voice of the tramcar herself, Flossy Stengel.
Thanks to her niece, Angela Carpenter, we've been able to discover more about the women behind the legendary phrase "Watch the tramcar please!" If you don't know the story of Florence "Flossy" Stengel, she's been a South Jersey native pretty much all of her life. The family moved from Philadelphia to West Wildwood during the 1940s and have been in the area ever since. Some of the family has since spread out to surrounding towns, others back to Philadelphia, but Flossy is still a resident of the Wildwoods to this very day.
One of the questions she receives the most is how in the heck did she become the voice of the tramcar? Well, she actually has an ex-boyfriend to thank for that, believe it or not! She had been dating a guy that worked for the tramcar, and they asked Flossy to read the line. Apparently, they liked it! She's been the voice of the tramcar for at least 65+ years. Like we said, the family moved to the area in the 40s, and the tramcars first began running in 1949. Flossy was around the age of ten when she got to South Jersey.
Still, her voice is heard and recognized by the thousands of locals AND tourists alike who spend time on the boards year after year.
She was recently honored for her legendary line at the celebration of the tramcar's 75th anniversary! Wildwood wouldn't be the same without you, Floss!
Source: WildwoodsNJ.com
South Jersey Beach Tag Guide 2023
Here's how much you'll pay for beach tags at each South Jersey beach for the 2023 season.
17 Things You Likely Don't Know About the Garden State Parkway
You probably drive on the Garden State Parkway all of the time, but how much do you know about one of the busiest roads in New Jersey?
9 Atlantic City Area Restaurants Featured on Diners, Drive-Ins, and Dives
Guy Fieri has featured almost a dozen Atlantic City area restaurants on hie show.