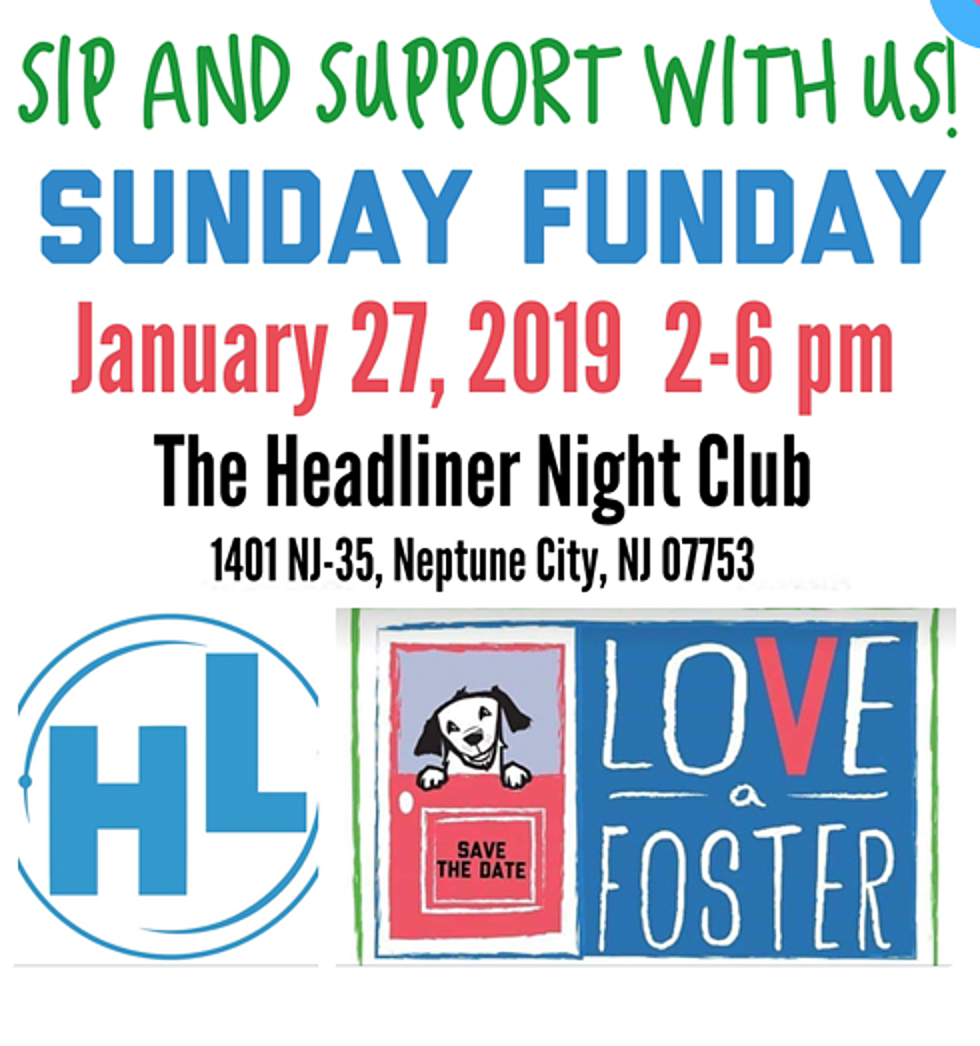 'Sunday Funday' Love A Foster Fundraiser At Headliner
Coming up on Sunday, January 27th from 2:00 PM to 6:00 PM is the Love A Foster's "Sunday Funday" Fundraiser.
To enter the event, you must purchase a $10.00 bracelet at the door. The day will also include drink specials, a big 50/50, swag and a live band.
All of the money raised from the wristband purchases will go to Love A Foster which will be put towards the MCSPCA's mission: to protect and advocate for all animals.
Due to a large influx in dogs entering the MCSPCA, the organization has rapidly developed into a 6 to 8 week program that relies on volunteer foster parents to help relieve the shelter stress an animal may experience and also offers the opportunity to see how they do in a home environment.
And what exactly will your money be used for? I'm glad you asked.
Funds go towards food, medical care, boarding, and behavioral training for the various pets that will go through the Love A Foster program.
For more information, visit LoveAFoster.org and don't be afraid to look into fostering!