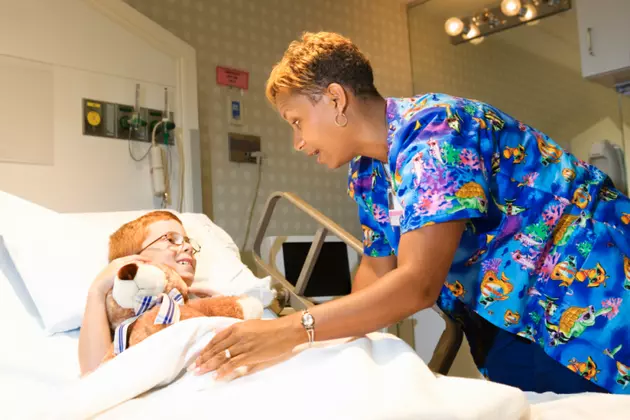 NJ may soon limit number of patients per nurse
Jupiterimages, ThinkStock
EMERSON — New Jersey lawmakers have not been as quick to act as in California, where it is already law, or Massachusetts, where it will be a ballot initiative this fall. But there is at least a measure introduced in both houses of the Legislature that would set patient limits for nurses in hospitals across the state.
Ann Twomey, a registered nurse and president of Health Professionals & Allied Employees, said improper nursing ratios can result in longer hospital stays, administration of incorrect medications, and even patient deaths, though she said lack of proof of these potential outcomes has been a criticism from those who want to resist setting limits.
She said this is not a selfish request from the nursing profession.
"Every single nurse who practices nursing in a hospital on a day-to-day basis in a staff position will say to you that this is their No. 1 issue," Twomey said. "It doesn't give nurses more money. It doesn't give them more benefits. It gives them the tools they need to be able to provide the care that they feel that they need."
Nurses know, Twomey said, that in order to give the right care, a facility must have the right number of nurses. All too often now, nurses are choosing to work part-time instead of full-time because of the rigors of the job, and limiting the number of patients they see would guard against that.
Part of the problem, however, is that not all nurses are unionized, so they don't always have a say — and hospitals take advantage by cutting corners.
"Our hospitals, which are now mega-corporate systems, basically say they don't want to spend the money on it," Twomey said. "And we're saying to them that all the money in healthcare needs to go to patient care."
Much has been made of a nursing shortage in the Garden State in recent years, but Twomey said that is more due to age and is not really a factor in pushing this legislation.
"We don't think that's going to attribute to the shortage," she said. "We believe that this will fix the shortage."
California's enactment of a nurse-to-patient limit has resulted in nurses staying at bedsides longer, avoiding burnout, and making the profession in general more desirable, prompting more nurses to want to work in hospitals and giving those hospitals higher nurse retention rates, she said.