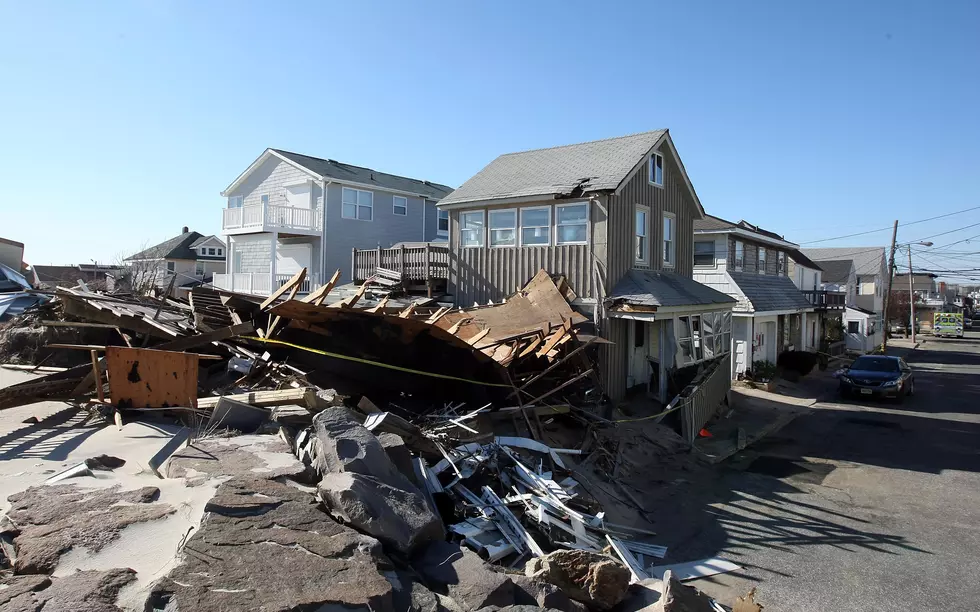 Sandy One Year Later: Mental Health And Wellness
Seaside Park following Superstorm Sandy (Governor's Office/Tim Larsen)
The Robert Wood Johnson Foundation hosts a public discussion on Mental Health and Wellness one year after Superstorm Sandy.
This "Culture of Health Forum" will bring together health professionals and community leaders to discuss the moderate and long-term effects of disasters on the community as a whole and steps that can be taken to prepare for addressing emerging mental health needs, including the launch of Mental Health First Aid Training in Atlantic, Ocean, and Monmouth Counties.
The event takes place in Toms River, Friday at 10am, at Barnabas Health Behavioral Health Center.
Emmy-award winning anchor and broadcaster, Steve Adubato, will moderate this panel discussion with an audience of key community stakeholders.
Dr. John Lumpkin, Senior Vice President and Director, Health Care Group, RWJF
Carolyn Beauchamp, CEO, Mental Health Association in NJ
Don Dalesio, Market Manager, Townsquare Media, RestoreTheShore.com, Jersey Shore Radio
Faith Liguori, LCSW, Crisis Counselor and Resident of Seaside Park.
Mayor Matt Doherty, Belmar
This is the first of several Culture of Health Forums that will be hosted by RWJF. Each will focus on critical health-related issues in New Jersey.