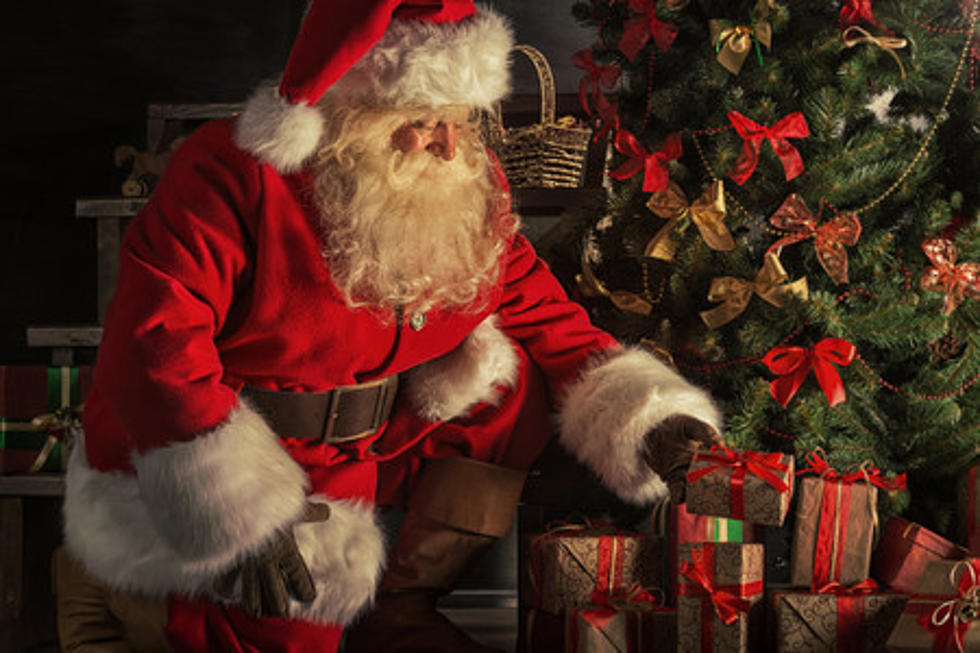 Track Santa! From the North Pole to Ocean County, NJ
creative services, HASLOO, ThinkStock
This is something we all look forward to every year, as we get ready for the Santa to come to town.
It's the official Norad Santa Tracker. We didn't have this when I was a kid. There are so many Santa trackers out there, and pretty much every one of them started on December 1st. Throughout the years, I always loved the Norad Santa Tracker.
There's a countdown clock for Santa coming to town. It's an easy website, even for little fingers. My favorite part of Norad Santa Tracker is the information on Santa's Sleigh.
Who knew? Some information about Santa's Sleigh:
*Weight at taking off 75,000 gd (GUM DROPS)
*Fuel for Santa's Sleigh - Hay, Oats, and Carrots (for the reindeer, of course)
There's so much fun for kids of all ages on the website. They can learn traditions around the world. It's real simple, click on the country and learn what other families do for Christmas. And, remember this year you can download the app to track Santa. It is all about Santa's journey and how he is alive in the hearts of children all over the world and the magic he brings.
This year, on the Norad website, games to play. It's an advent calendar, counting down to Christmas, and each day there are different games for kids to play. It's pretty neat. And once again you can track Santa on December 24th, Christmas Eve, all around the world.
This is the magic of Christmas. It's so much fun, grab the phone or the computer and track Santa to Ocean County.
Keep reading...
A list of NJ malls where you can get photos with Santa this holiday season
More details and locations will be added as the holiday season progresses, so please check back often for updates. Malls are listed in alphabetical order.