The Skateboarding Bulldog!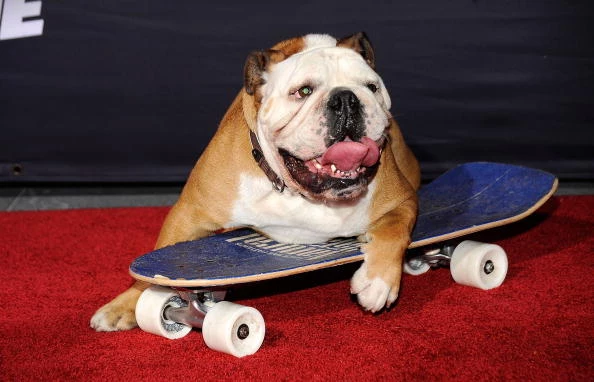 Maybe it's easy for Bulldogs 'cause they're low to the ground? Too cute!
A man in Peru is opening a skateboarding school for bulldogs.
Ivan Juscamaita came up with the idea after teaching his own dog, Biuf, to skate. In fact, Biuf has become a star in Peru!
Ivan promises the new school will be serious and legitimate. Proceeds from the bulldog skate training will go to local dog shelters.
For more pictures of skateboarding bulldogs, click here!