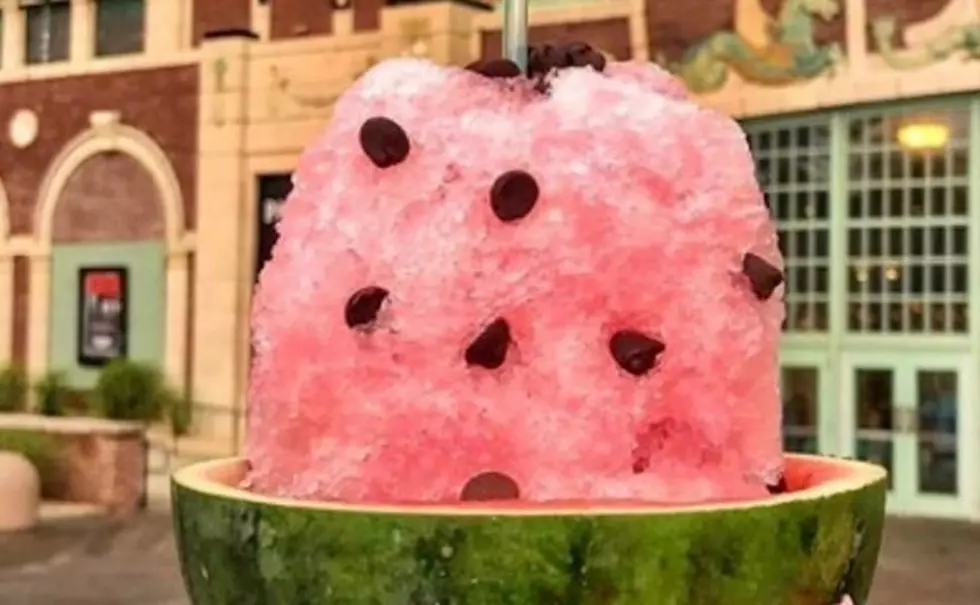 13 Things You Can Now Get from the Asbury Boardwalk
Bettys Icebox Watermelon Ice
From an online reading from Madam Marie's, to a Hoodie with Tillie on it, to locally-roasted coffee or curbside pickup from your favorite eateries, here are some ideas on how to support the Asbury Park Boardwalk!
Whether you miss the shops inside the Arcade, the restaurants, or some of the smaller trailer eateries, there are now ways you can get much of that fare!
1. Betty's Icebox is a sweet shop specializing in ice pops, shave ice and gelato. Now offering weekend delivery and curbside pickup.
2. Asbury Park Roastery is offering local delivery of packaged coffee, tea and cold brew concentrate. Call or visit their website to place an order delivered to your doorstep. They also just launched the USUAL club. Enjoy the ease of simply texting your drink order each day. And if you drink the same thing every day... then all you have to do is text 'usual.' Call them to setup your account today! 732-807-3155
3. Playa Bowls specializies in Acai Bowls, Pitaya Bowls, Juices, Smoothies, and Chia pudding bowls. Now with curbside pickup! Order at playabowls.com.
4. Madam Marie's is an Asbury Park Boardwalk legend. You can now schedule a phone reading with Sabrina, granddaughter of Madam Marie, by calling 732.233.8065 / 732.869.9174 or through DM on Instagram and for a limited time, phone readings are half-price.
5. The Robinson Ale House is now open every day for curbside pickup and delivery from 11 am to 8 pm and with every order placed, you'll receive two homemade chocolate chip cookies as one of their many ways of saying thank you for your support.
6. The Iron Whale is back open for curbside pickup and delivery 7 days a week! You can find their to-go menu here.
7. Asbury Park Fun House offers original Asbury Park tees, tanks, & hoodies with iconic AP designs printed on all kinds of things from hoodies to towels and pillows, Tillie flannels pajama bottoms, beach towels, magnets, mugs, and stickers. Collectible vinyl, plush, and unexpected toys for the whole family. You need a little Tillie in your wardrobe!
8. Wonder Bar has been getting the message from a lot of fans out there that you miss them (and they miss you too) so they have launched the Wonder Bar online shop. Get a piece of Asbury Park delivered right to your door. You need this T-shirt!
9. Bettie's Bombshells is not just a store, it's an attraction. So dress like Marilyn Monroe or your favorite Hollywood glam pin-up with fashions from the 1940s through the 1960s. Bettie's Bombshells offers private FREE Videochat one-on-one shopping experiences (get personalized attention, styling & expertise measurements). Check it out and schedule your one-on-one!
10. Own a piece of The Pony. The Stone Pony -- If you don't have a t-shirt from there yet, it's about time you did!
12. A Gift Card to Stella Marina for rustic classic Italian cuisine.
13. A Gift Card to Langosta Lounge for dining that's the perfect blend of city and sea, lounge and restaurant.
And, for just about every other business along the Asbury Park Boardwalk that wasn't mentioned here, chances are you can also get gift cards for when they reopen, whether it's Tim McLoone's Supper Club, The Asbury Park Yacht Club, or so many more of the shops inside the Grand Arcade at Convention Hall! So let's show some love and support for Asbury Park during this Covid-19 crisis.
Enter your number to get our free mobile app
Inside Asbury Ocean Club