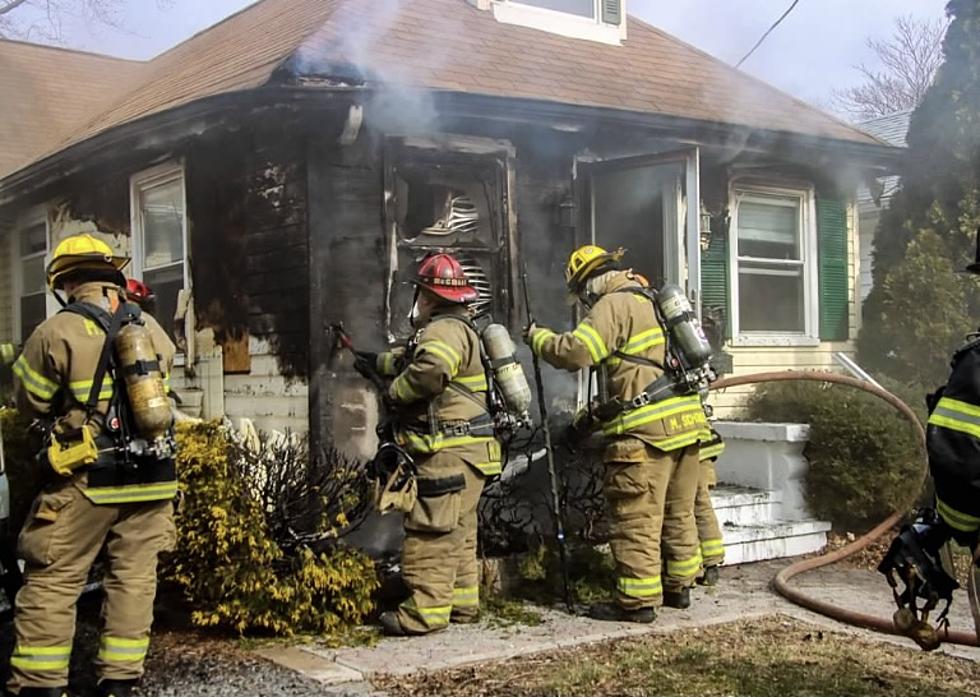 41-firefighters help put out flames emanating from a home in Middletown, NJ
(Photo: Laurie Kegley, MTFD Public Information Officer Photographer)
A Saturday house fire in Middletown that required the aid of 41-firefighters from five companies is under investigation, according to a statement from Middletown Township Fire Department Public Information Officer Dennis Fowler.
The Middletown Township Fire Department was dispatched to 469 Center Avenue in the North Middletown section around 10:00 am after the homeowner reported flames that were starting to head inside the house.
Firefighters performed a search and rescue mission to make sure the homeowner and their dog were the only two occupants of the residence.
Crews also went to check out what the fire was doing to the inside of the home.
MTFD Chief Bernie Chenoweth requested additional firefighters to the scene along with the Rapid Intervention Team.
The Middletown Township Fire Department was joined at the scene by Community, East Keansburg, Port Monmouth, and Belford Independent Fire Companies.
The fire was under control by 10:20 am, and all firefighters and crews left by 11:41 am.
New Jersey Natural Gas, Jersey Central Power, and Light secured the utilities at the home.
The fire is under investigation by the Middletown Township Fire Marshal's office, under the direction of Fire Marshal Edward Skelly.
Middletown house fire on Center Avenue
How Firefighters training helped put out major fires