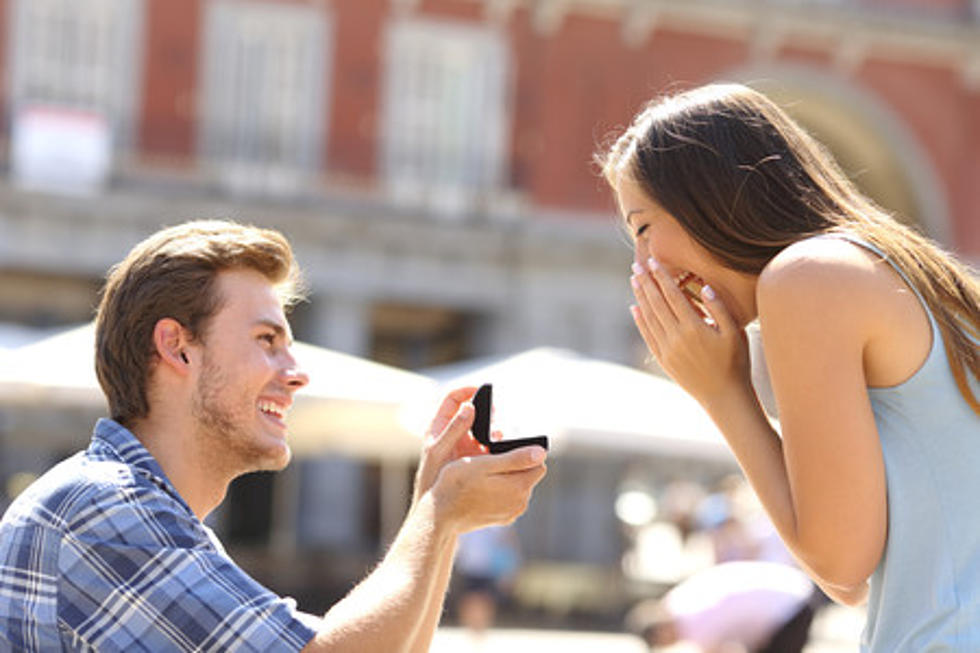 5 Fantastic Places to Propose in Ocean County, NJ❤️
AntonioGuillem / Getty Images
Looking for that perfect place to propose to your love. I can be your little cupid, just in time for Valentine's Day.
Ocean County has so much to offer from the beautiful beaches, beautiful sunrises, wonderful parks and boardwalks, and so much more. In my opinion, just in time for Valentine's Day, these places are an incredible idea to propose to your soul mate in Ocean County.
5 Fantastic Places to Propose in Ocean County, NJ
Atop the Ferris Wheel in Seaside Heights - It might be a little cold right now but come Spring it could be the perfect spot for you two love birds. The Ferris Wheel in Seaside Heights has phenomenal views of the island and it is romantic with all of the lights from the boardwalk.
Barnegat Lighthouse - Once again a chilly time to be on top of the lighthouse, but Spring is right around the corner.  It is beautiful, part of Jersey Shore history, and such a romantic place to get down on your knee.
Island Beach State Park - If you can drive onto the beach, and bring a tent, sit around the fire pit...that's the perfect place to propose. To me, it's just the most romantic place, peaceful, and you're little spot right on the beach.
Jenkinson's Aquarium - If your girl or guy loves sea life, this is your place.  Every time I go there I think, wouldn't it be romantic to be proposed to right in front of the penguins.  Adorable and it will be something you both remember forever.
Sunset Cruises on Long Beach Island - This is all about romance, sunset, and the beautiful bay on LBI.
Enjoy, Happy Valentine's Day, and spend the rest of your days just loving each other, that's the most important.
NJ Residents are Moving to these 25 Cities