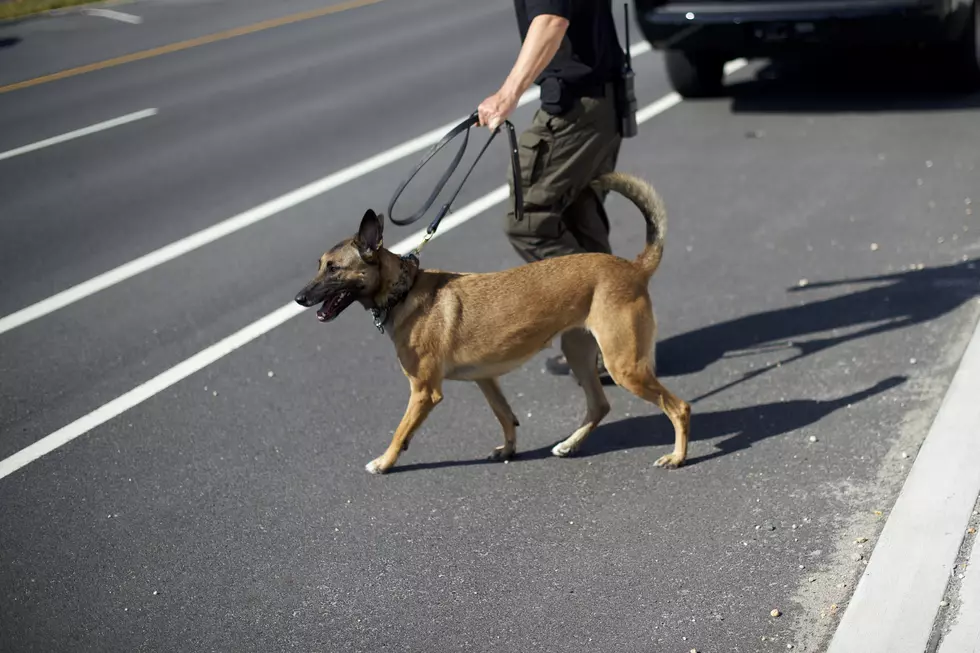 Air Force In Need For People To Adopt Retired Military Dogs
Getty Images
All veterans need to be taken care of after their service: and that includes retired military dogs.
The Air Force released a statement that they are looking for people who would be willing to adopt a retired military dog. (FYI: Both military members and civilians can adopt a dog veteran) 
Now yes, it is true that there are TONS of dogs that need to be adopted but keep in mind that on average, people are much less interested in adult dogs that have faced who knows what during their service.
But my argument to that thought process is that these dogs are very well trained, can keep you safe and even rescue you from a dangerous situation.
The process to adopt a retired military dog could potentially take up to two years because the Air Force needs to know that the dog will be going to live in a fit home. When applying, you will need to provide your veterinarian, references and a transport crate.
To be eligible, applicants must have a six-foot fence, no kids under the age of 5 and cannot have any more than 3 dogs already in the home.
But it will be SO WORTH IT when all is said and done. Plus, you will be giving back to an animal that has already put their life on the line for us.
Those who would like to apply can contact officials at mwd.adoptions@us.af.mil or call (210) 671-6766.
Take a look at the original article and photos of some of the retired military dogs that are up for adoption HERE.