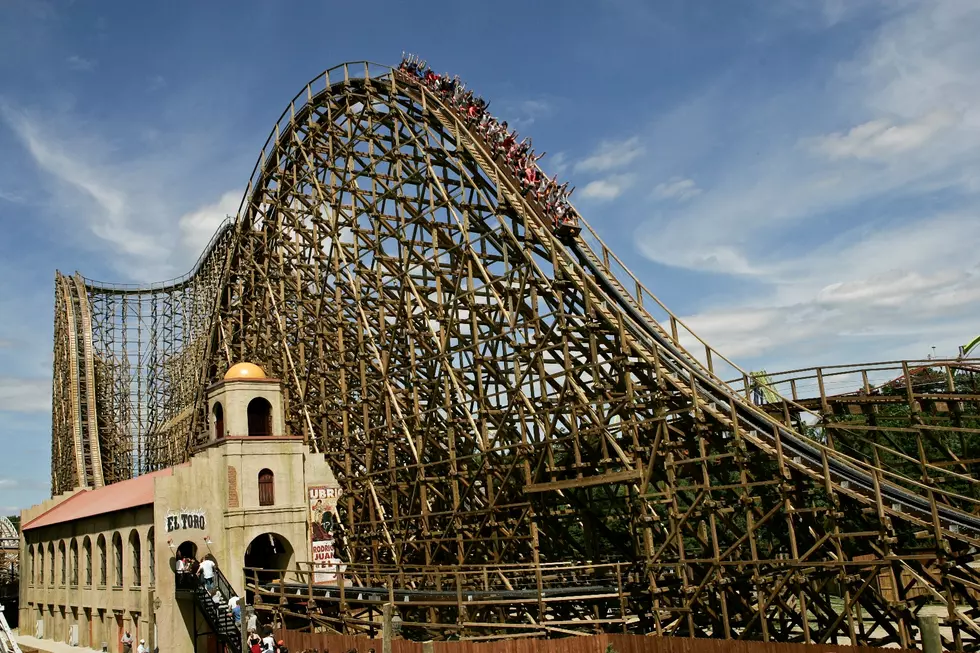 Another Award for Six Flags Great Adventure
Ron Wyatt, Six Flags Great Adventure
Another day, another award for Six Flags Great Adventure.
Congrats to Great Adventure as 'El Toro' received the 2017 Golden Ticket Award for the World's Best Wooden Roller Coaster.
Amusement Today magazine and honors the best theme parks, rides and attractions across the globe every year. Winners are determined by votes from fans of theme parks industry experts.
This is the second first-place Golden Ticket Award win for El Toro! The wooden coaster debuted in 2006 and is famous for its "extreme airtime." El Toro uses the technology of a steel coaster but takes on the look of a classic coaster.
This is one of the many accolades for Great Adventure. Nitro was voted among the Top 10 steel coasters in the world for over a decade, while Kingda Ka continues to hold the world record for its height.
Check out the awesomeness that is El Toro!