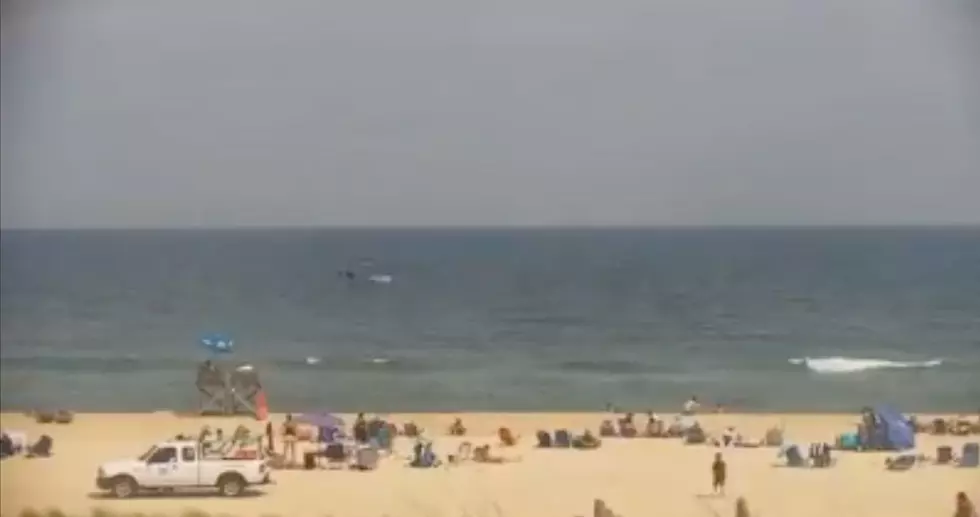 Banner Plan crashes into the ocean in Surf City
Banner plane crashes into ocean off Surf City, Ocean County. (Screenshot of video taken by Eileen Mary in Surf City - NJ Facebook group)
The pilot of a banner plan survived a crash into the ocean about 500 yards off the coast by 13th Avenue and Ocean Terrace in Surf City on Saturday afternoon, Ocean County Prosecutor Bradley Billhimer tells Townsquare Media News.
The pilot did survive the crash and was brought to Southern Ocean County Medical Center, the Surf City Volunteer Fire Department said in a Facebook post.
SCVFD also said that the plane had already sunk and Surf City Lifeguards rescued the pilot and brought him to the beach where EMS provided first aid and brought him to Southern Ocean Medical Center.
Surf City Police said that they responded around 3:20 pm and along with lifeguards, officers Costabile and Orborne rescued the pilot.
Ocean County Sheriff Mike Mastronardy tells Townsquare Media News that the the pilot was the only person on board the banner plane and the Coast Guard is leading the investigation into the crash.
Mark Anthony and Dan Alexander contributed to this report.
You can follow Vin Ebenau on Twitter and Instagram and email news tips to vin.ebenau@townsquaremedia.com.
More From Townsquare Media Monmouth-Ocean:
Enter your number to get our free mobile app
See The Blue Angels/Thunderbirds Flyover