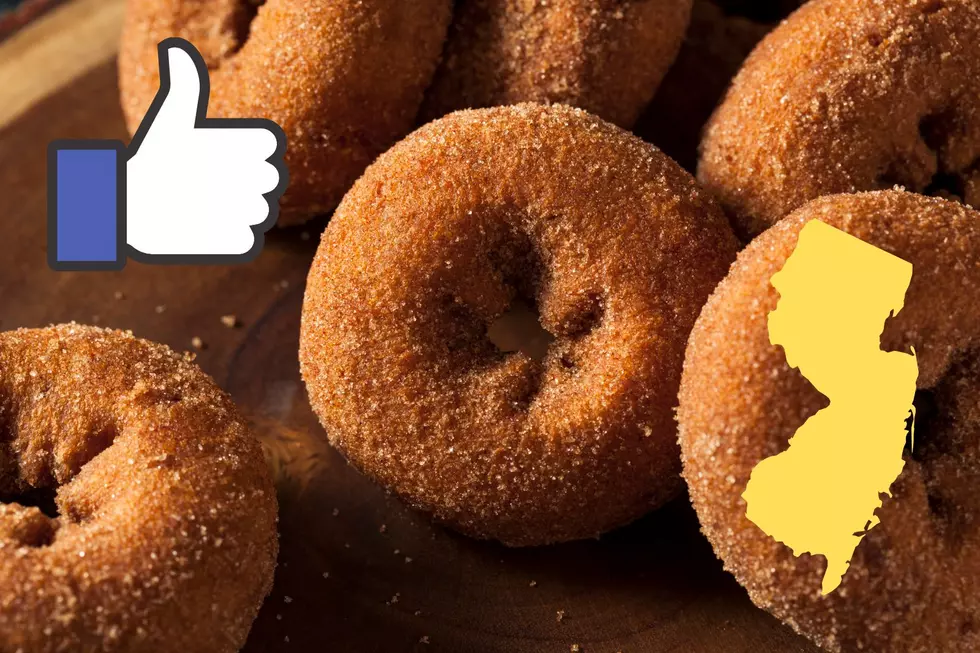 This Delicious Donut Has Been Named The Absolute BEST in NJ!
Getty Images
Treat yo'self! One of the best ways you can do that is by grabbing yourself a delicious, fresh, hot donut!
But we're not talkin' Dunkin' and Krispy Kreme today... we're kicking our donut game up a notch. So let's make your cheat day %1000 worth it by finding the best donut in New Jersey! But where is it?
Eat This, Not That, an online source for everything food and lifestyle did some digging and compiled a list of The Best Donut in Every State. 
On the list you'll find donuts of all sorts of delicious varieties; apple fritters, jelly donuts, sticky buns, maple bacon donuts, even donut ice cream sandwiches! But which donut reigns supreme in the Garden State? Drumroll please...
Or, cinnamon sugar roll, please...!
"French Toast Donut" - Uncle Dood's Donuts in Toms River
The "French Toast" donut at Uncle Dood's is the BEST donut in the state! It's described on their menu to have maple icing and cinnamon sugar.
You can see the French Toast donut right here in the center of this box o' donuts, surrounded by all sorts other insanely delicious flavors
If you live anywhere around Ocean County, I'm sure this isn't news to you. Uncle Dood's, located at 4 Robbins St, is pretty much solidified as a legendary must-go to spot if you want to get a taste of the town.
I personally have been to Uncle Dood's only once, but once was all I needed. Because good God!!... The French Toast donut was indeed the one I devoured, and it was truly one of the best donuts I've ever had! It was so warm and fresh! It's a good thing I don't live nearby or else I'd be 10 pounds heavier.
What your favorite donut spot? If it's Uncle Dood's, tell us which of their flavors is your favorite!
---
The Most Amazing Donuts in South Jersey - Listener Picks
Here Are 9 of the Coziest Cafés to Check Out in Central Jersey
The vibes are immaculate at these trendy Central Jersey cafés!