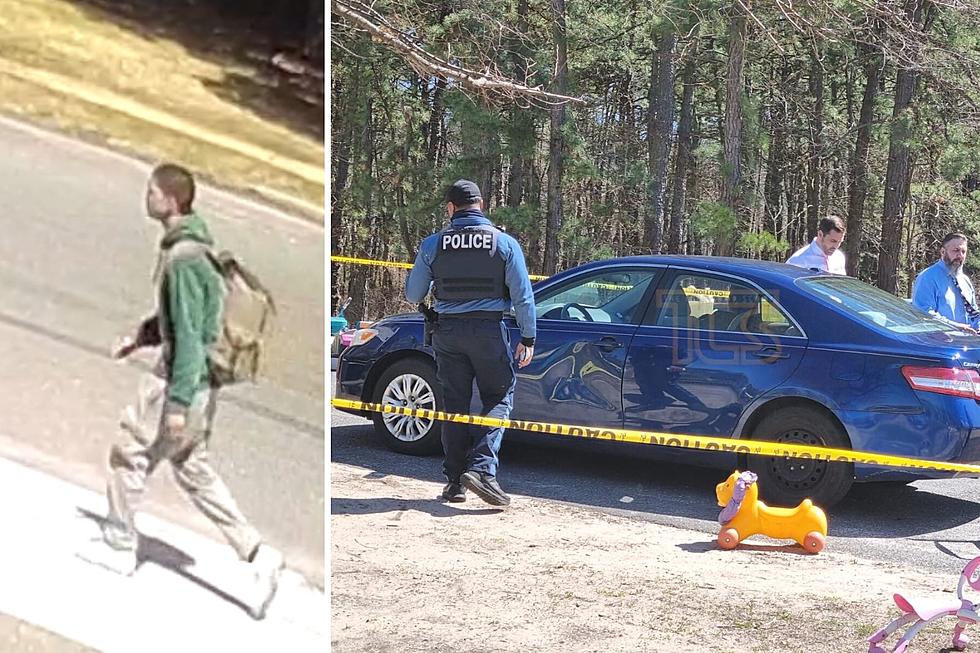 Carjacker targets 2 cars within 20 minutes in Lakewood, NJ
Suspect in Lakewood carjackings (Lakewood police), Car involved in carjacking in Lakewood 4/8/22 (The Lakewood Scoop)
LAKEWOOD — A victim was injured in a carjacking shortly after the thief had attempted to hijack another vehicle on Friday afternoon.
Lakewood police said in the first attempt, a blue sedan was traveling east on Arlington Avenue around 1 p.m.
According to The Lakewood Scoop, the carjacker jumped onto the car but the driver took off, causing the suspect to fall off the vehicle.
A second carjacking two blocks away
The suspect went two blocks to Martin Luther King Boulevard and carjacked a 49-year-old man sitting inside a gray 2016 Toyota Camry with New Jersey license plate RBG-94F around 1:20 p.m.
The victim was punched in the face and dragged from his Camry, according to The Lakewood Scoop.  He was hospitalized for treatment of his injuries.
The suspect in both carjackings was described as a Black or Hispanic young man, wearing a green shirt, baggy khakis and white sneakers.
Police said anyone spotting the stolen vehicle not to approach it and instead call police.
Dan Alexander is a reporter for New Jersey 101.5. You can reach him at dan.alexander@townsquaremedia.com
Click here to contact an editor about feedback or a correction for this story.
NJ county fairs make a comeback: Check out the schedule for 2022
UPDATED 4/10: A current list of county fairs happening across the Garden State for 2022. From rides, food, animals, and hot air balloons, each county fair has something unique to offer.
(Fairs are listed in geographical order from South NJ to North NJ)
Every NJ pizza joint Barstool's Dave Portnoy has reviewed
Dave Portnoy, commonly known as El Presidente, is the founder of Barstool Sports. Somewhere along the way, he decided to start reviewing local pizzerias, and the concept took off. Here is every New Jersey pizzeria Dave has stopped in, along with the score he gave them.