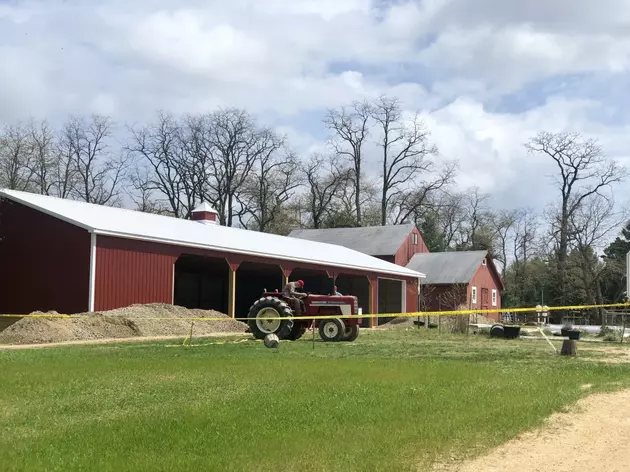 Children's Mental Health Awareness Day at Allaire Community Farm
(Photo from Kim Sambade)
Suicide is the 3rd leading cause of death of youth between the ages of 10 and 24. If you want info on how to help end the suicide crisis, or if you know someone struggling with a mental health issue, please register for this free event on May 3rd.
Children's Mental Health Awareness Day at Allaire Community Farm takes place from 4pm-7pm on May 3rd (rain date May 10th) at the Allaire Community Farm, 1923 Baileys Corner Road, Wall Township. This is a new location for the farm, which has moved around the block from the corner where it used to be. It's now on a beautiful 25 acres of land.
Registration is required for this free event. 300 tickets are available by CLICKING HERE.
So come out that day to enjoy the farm. There will be food, music, and tractor rides to go along with all the information from a ton of agencies that will have tables set up for you to learn suicide prevention strategies that work, including:
County Council for Young Children
CPC  Behavioral Healthcare
College Achieve Charter School
Division of Child Protection and Permanency
Family Based Services of NJ
Hackensack Meridian Health
Jersey Shore Wellness Studio
Maxim Healthcare Services
Mental Health Association of Monmouth County
Monmouth Medical Center Behavioral Health Services
NJ Center for the Healing Arts
Parents of Autistic Children
Preferred Behavioral Health Group
Recovery Advocates for the Shore
RWJBH IFPR Upstream Suicide Prevention Program
Samaritan Center at the Jersey Shore
Society for the Prevention of Teen Suicide
The Children and Family Institute at the VNA
Wall High School DELTA Club
Wellspring Center for Prevention