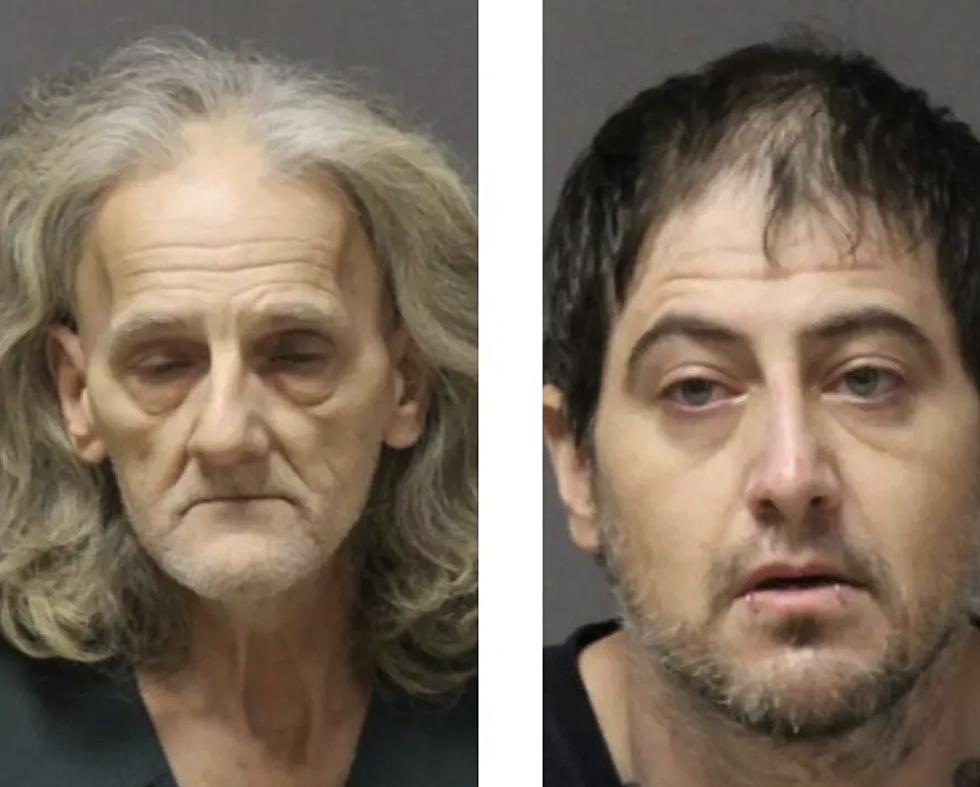 Cocaine, Pills, Cash, Father & Son Nabbed At New Jersey Wawa
Frank J. Russo, Jr. and Matthew J. Russo
Ocean County Jail photo.
At about 9:30 p.m. last night, a Brick Township, New Jersey Police Street Crimes Unit observed a vehicle failing to stay in its driving lane.
This led the police officers to discover a significant find of drugs, paraphernalia and cash.
The following items were uncovered:
Amphetamine pills
Crack cocaine
Drug paraphernalia
Large (undisclosed) amount of cash
Brick Township Police observed the Father and Son duo Frank J. Russo Jr., 67, of Brick Township and Matthew J. Russo, 38, also of Brick Township pull into a Wawa convenience store located 383 Drum Point Road, whereby the two individuals went into the store.
Brick Township Police determined that Frank Russo was the driver and they have charged him with:
Distribution of crack cocaine,
Possession of crack cocaine
Possession of drug paraphernalia
Certain motor vehicle summonses
Matthew Russo has been charged with:
Possession of amphetamine pills
Possession of drug paraphernalia
A Brick Police K-9 Officer assisted with the motor vehicle stop and location of the cash, drugs and drug paraphernalia.
Both of The Russo's have been served with police warrants and are currently being held at the Ocean County Jail.
SOURCE: Brick, New Jersey Police Department.
South Jersey Police Who Tragically Died in the Line of Duty
This is a tribute to South Jersey police officers who tragically have died in the line of duty.
Vintage Wawa: A Look Back to the First Store & More
When New Jersey Police helped deliver life into the world