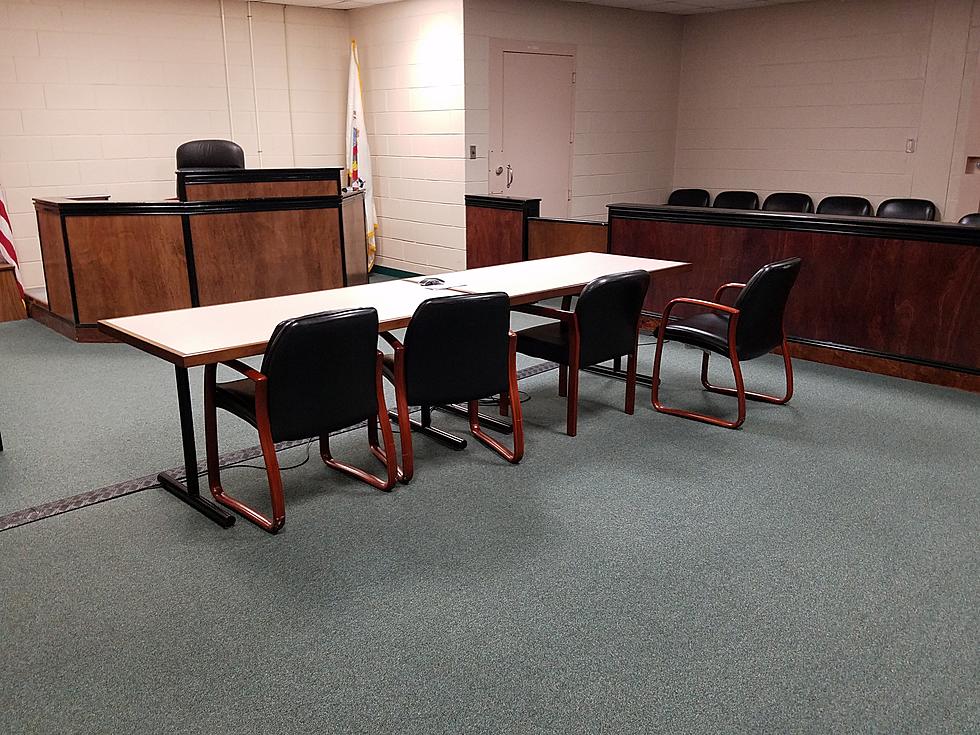 Crooked New Jersey contractor sentenced for taking money, doing no work
Court room at the Monmouth County Correctional Institute. (Vin Ebenau, Townsquare Media New Jersey)
It's not a reported Sandy Contractor Fraud-related case, but a similar type of crime was reported, investigated, and now the man responsible has been sentenced.
In January of 2018, a resident entered into a contract with Mihkel Grunbaum, 49, of Monmouth Beach who owned Shore GC Group L.L.C. under the request to build a single-family home on a piece of land in Ocean Township, according to Acting Monmouth County Prosecutor Raymond Santiago.
The victim paid Grunbaum and under the terms of the contract, he was to use the progress payments for only the home project and nothing more.
Instead, Grunbaum was then accused of using $65,000 for personal expenses and paying for other projects leaving the victim he was supposed to build a home for, high and dry.
Upon learning of this, the victim ended the contract, hired another builder, and asked Grunbaum to refund them the money -- he reportedly refused.
The victim, in turn, brought this theft to the attention of the Monmouth County Prosecutor's Office leading to an investigation which confirmed to them, after reviewing bank records and interviewing subcontractors and suppliers, according to Santiago, that Grunbaum never used this money it was meant for and didn't do the work.
At the conclusion of the investigation, Grunbaum was charged, plead guilty to stealing thousands of dollars/third-degree Theft of Movable Property, and has now been sentenced to two years of probation and must also immediately pay $65,000 in restitution to the victim, in the amount he stole from them.
Acting Prosecutor Santiago said that Monmouth County Assistant Prosecutor Diane Aifer handled this case and that Michael V. Gilberti, Esq, of Red Bank represented Grunbaum.
Help Find These 62 Missing New Jersey Children
New Jersey's most disgraceful child predators and accused predators
Here are New Jersey's Most Wanted Criminals