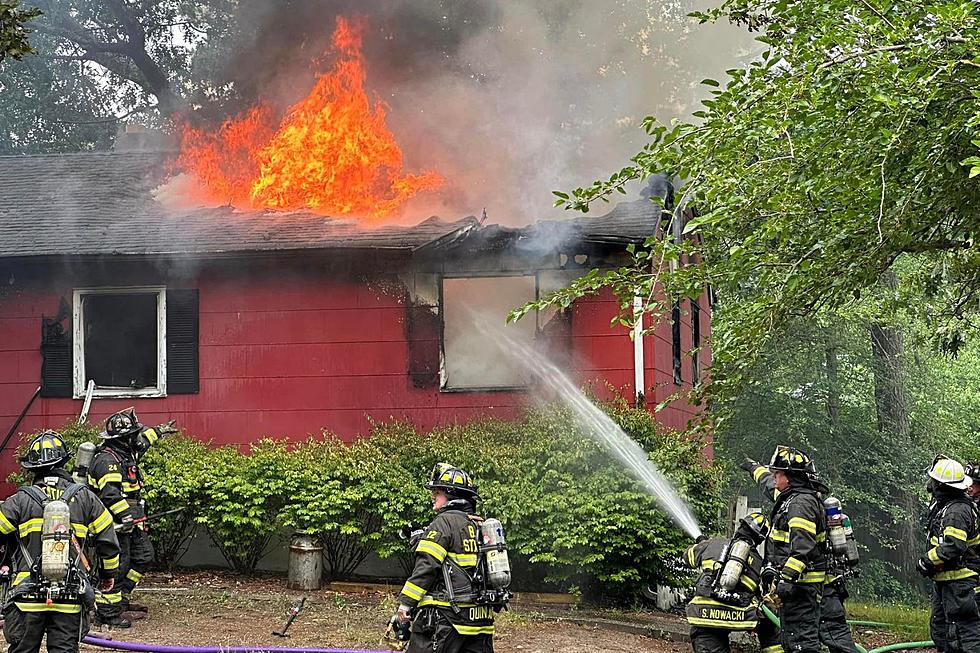 Dog likely to blame for sparking Brick, NJ house fire
House fire on 19th Avenue in Brick 6/15/23 (Herbertsville Fire Company No. 1)
BRICK — A dog that knocked over a lit candle is likely to blame for a house fire late Thursday morning.
Brick police said a neighbor called 911 to report the fire after seeing flames come out the windows of the house on 19th Avenue. Both dogs inside the house safely got out of the house and there were no injuries related to the fire.
All four of Brick's fire companies responded to the fire along with JCP&L and New Jersey Natural Gas.
The cause of the fire is under investigation by the Brick Township Fire Bureau.
Report a correction 👈 | 👉 Contact our newsroom
NJ county fairs are back! Check out the 2023 summer schedule
A current list of county fairs happening across the Garden State for 2023. From rides, food, animals, and hot air balloons, each county fair has something unique to offer.
(Fairs are listed in geographical order from South NJ to North NJ)
LOOK: Most commonly seen birds in New Jersey
Stacker
compiled a list of the most common birds seen in New Jersey from Project FeederWatch.
LOOK: Famous actors from New Jersey
Stacker
compiled a list of famous actors born in New Jersey from IMDb.