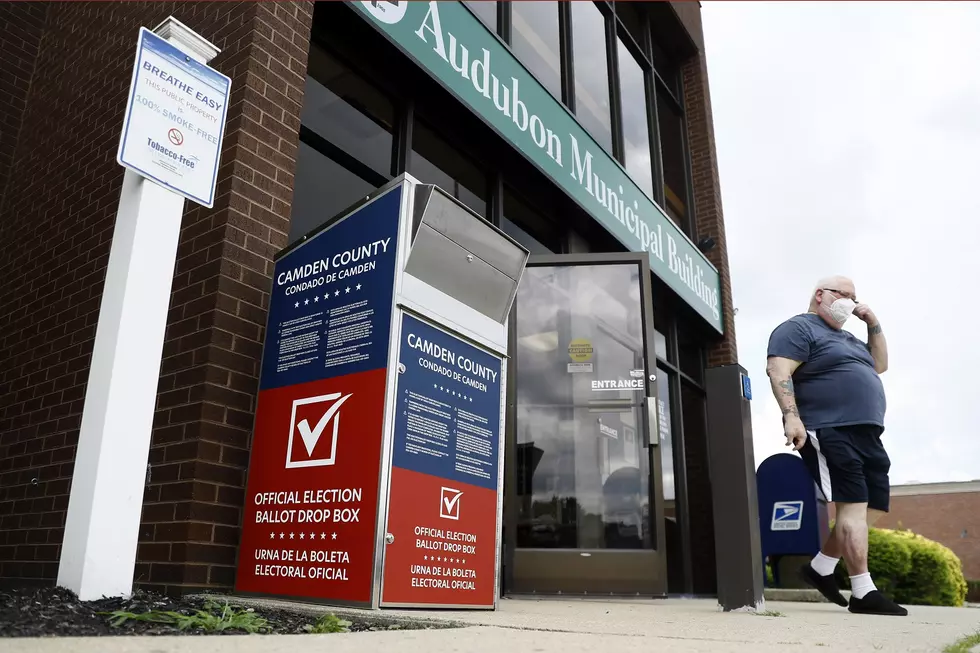 NJ Could Expand Drop Boxes For Mail-In Voting For Pres. Election
A man walks past a vote-by-mail drop box outside the Audubon Municipal Building (AP Photo/Matt Slocum)
There has been a lot of discussion about how this upcoming election will be conducted in November amid the COVID-19 pandemic.
New Jersey Governor Phil Murphy has already made it pretty clear that he wants to ensure that a vote-by-mail system is put into place so that everyone can utilize their right to vote whether they are comfortable to go out in public yet or not.
The new plan being proposed is placing at least 10 drop boxes in each county of  the Garden State so people can drop off their ballots while also avoiding a huge crowd.
Enter your number to get our free mobile app
This new system would also give the public an extra month to drop off their ballots to cast their vote for the presidential election.
However, not everyone is on board with this newly proposed plan.
"We all know voters are going to be confused by these changes," said Assemblywoman Holly Schepisi, R-Bergen. "If the post office can't be trusted, why are we creating and exacerbating a problem that Congress will not be able to fix during the election?"
I can see the argument for both sides of this so it is a good thing I don't have a career in politics.
Here is what we do know. If this plan is put into motion, ballot drop boxes would have to be placed at:
any building that houses the main office of the county clerk;
in towns larger than 5,000 people, any building that houses the main office of the municipal clerk;
the main campuses of every county community college and state college or university;
and the main campuses of every independent four-year college with enrollment higher than 5,000.
If all ballot drop boxes are placed and there is still less than 10 per county, then additional locations must be established.
So there is a lot of back and forth with just how this upcoming November 3rd election will go but we will fill you in on all the need-to-know information as it is confirmed.
But for now...we will just keep giving you all the possible outcomes so you have all the information.
For more information on this proposed plan for the upcoming election, visit APP.com.
20 Best Selfie Spots in Asbury Park