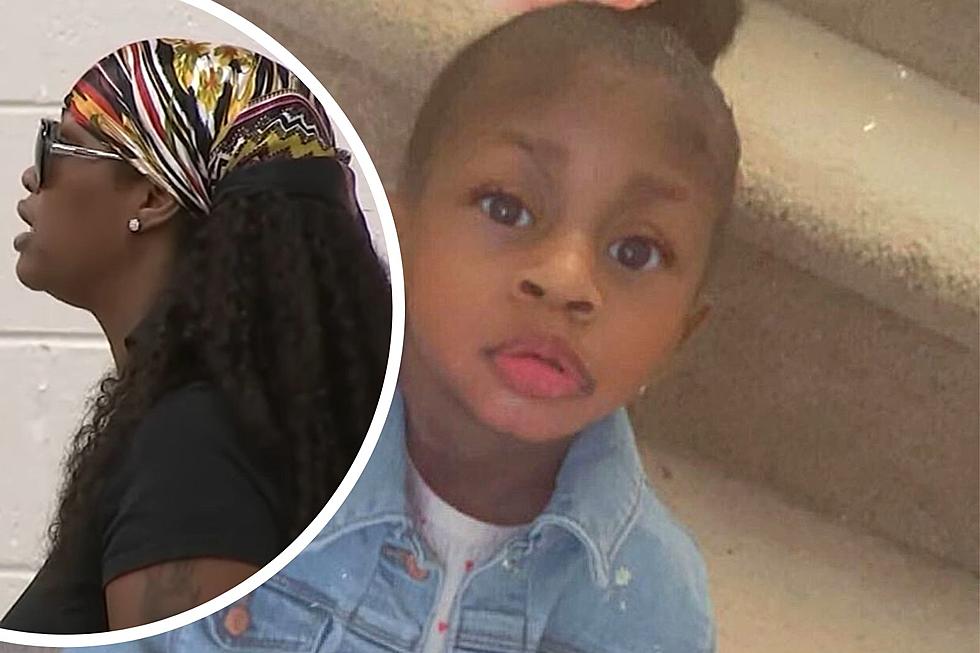 NJ mom wants action after daughter's horrific seat-belt death on bus
Najmah Nash (ABC 7 Eyewitness News), Fajr Atiya Williams (Najmah Nash)
---
⚫ Najmah Nash wants to know what the school is doing to prevent future chokings
⚫ Members of the school board offered condolences
⚫ Nash does not believe it's an "accident" her daughter died
---
FRANKLIN (Somerset) – The grieving mother of a 6-year-old girl who choked to death on her school bus this month confronted the school board last week to ask what was being done to prevent this from happening again.
Prosecutors charges the monitor on the bus with manslaughter and second-degree child endangerment after a four-point harness tightened around the neck of Fajr Atiya Williams as the bus drove over multiple bumps.
Only two of the four points were properly secured, according to an affidavit in the case.
Amanda Davila, 27, was sitting in the front of the bus using her phone with earbuds in both ears, and did not notice Williams struggle, investigators said.. Williams died two days later.
"What will be your course of action to ensure that this doesn't happen to any other family?" Najmah Nash asked board members, according to a report by ABC 7 Eyewitness News. She would like to see the school do its own investigation into the incident.
Nash also wants to know how much training employees working on the buses receive about working with special needs students.
School board members and Superintendent John A.Ravally expressed their condolences and said they are willing to talk about her concerns when she is ready.
Nash also told Fox News she was not told by the Union County Prosecutor's Office about the charges against Davila until a press release came out on July 20. She had already told RLS Metro Breaking News the day before what had happened and the case was soon picked up by other media outlets.
It was "hurtful" to find out that way, Nash told Fox.
"Reckless and negligent," not a mistake
Williams was in the courtroom Tuesday when Davilla was released by a judge. The prosecution could not prove she was a flight risk and under New Jersey bail reform rules, she could not be detained before trial.
Williams told Fox that Davilla's actions were "reckless and negligent" not just a mistake. Davilla needs to do time in prison, Williams said.
"I don't want to hear the word mistake ... I want to hear that we're going to trial. And quite frankly, I want to hear a guilty verdict, and she goes to prison for the maximum time allowed by New Jersey law."
Davila is back in court for another hearing in August.
Report a correction 👈 | 👉 Contact our newsroom
A tornado's rapidly approaching - what should you do?
See inside: Burlington County Farm Fair
Unique museum in South Jersey