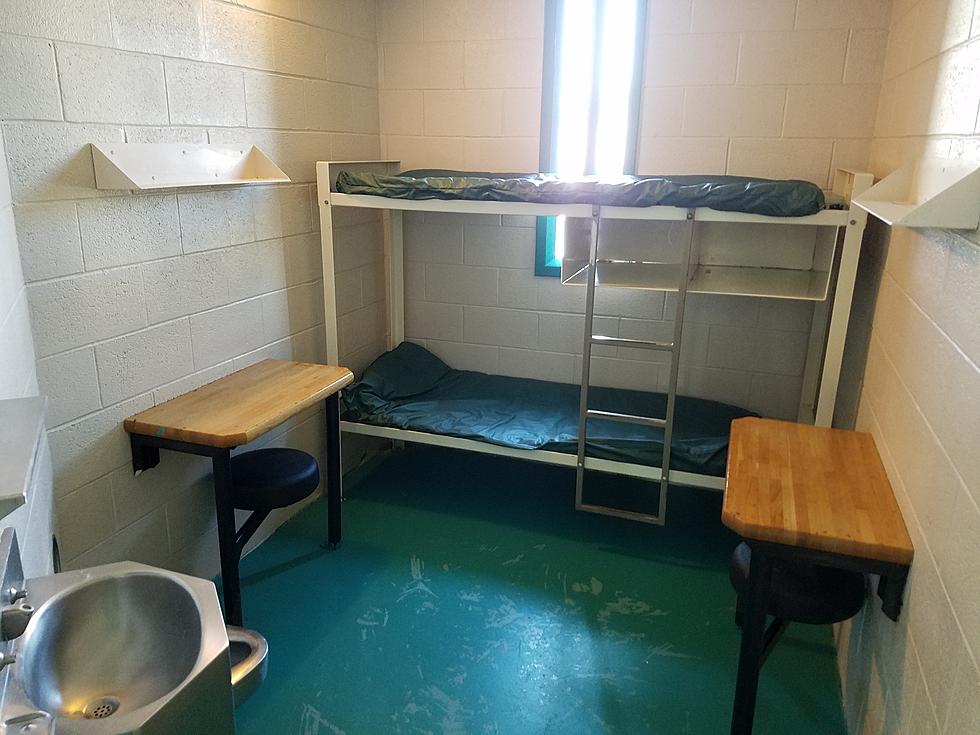 Freehold, NJ man who blamed child porn possession on dead son, has been found guilty
Prison cell at the Monmouth County Correctional Institute. (Vin Ebenau, Townsquare Media New Jersey)
A Freehold Township man who blamed his possession of child porn videos on his son -- who died prior to his arrest -- has been found guilty by a Monmouth County Jury, according to Acting Monmouth County Prosecutor Lori Linskey.
James Simmons, 74, was convicted of second degree Endangering the Welfare of a Child, Distribution of Child Sexual Abuse Material and third degree Endangering the Welfare of a Child, Possession of Child Sexual Abuse Material stemming from his July 2017 arrest for possession and distribution of child sexual abuse materials.
Acting Prosecutor Linskey said that her office as well as the NJ-ICAC Task Force and Freehold Township Police found Simmons in possession of a USB thumb drive which contained more than 100 child porn videos.
He was also on and involved with a peer-to-peer filing sharing program he had on multiple electronic devices at his Harding Road home in Freehold Township.
The New Jersey Regional Computer Forensic Laboratory helped analyze the electronic devices as well.
As mentioned, Simmons testified in court that the child sexual abuse materials belonged to his son, who died before he was even arrested.
Following the guilty verdict, Simmons now faces more than 10-years in prison and must also register as a Sex Offender under Megan's Law along with being on Parole Supervision for Life.
In addition, he'll have restricted internet access as well.
"I am grateful for the collaborative investigative efforts of my office's detectives, Assistant Prosecutor Dugan, the NJ ICAC Task Force, and the Freehold Township Police Department for their work on this case. It is imperative that we continue to do all that we can to protect our most vulnerable citizens, our children, from being victimized in this way," said Acting Prosecutor Lori Linskey said in a written statement.
This case is being handled by Monmouth County Assistant Prosecutor Stephanie Dugan.
Simmons is being represented by George B. Somers Jr., Esq., of Princeton.
New Jersey's most disgraceful child predators and accused predators
The most heinous New Jersey murders that shook our communities
Here are New Jersey's Most Wanted Criminals