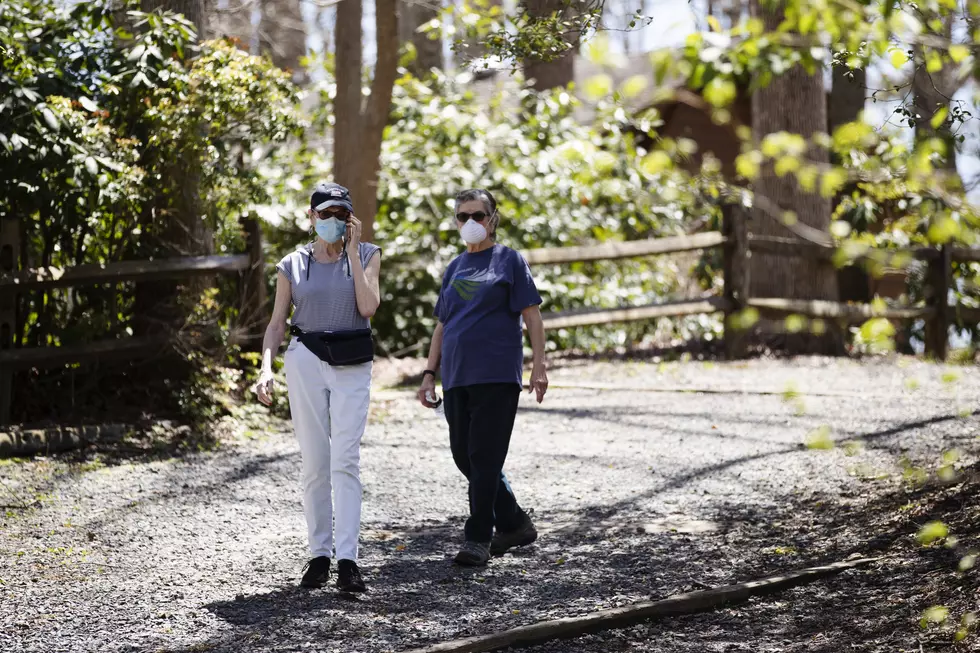 Hey Jersey Shore – Cut the S–t, Literally
People wearing a protective face masks hike at Shark River Park in Wall Township, N.J., Saturday, May 2, 2020. Parks and golf courses reopened Saturday after being closed to to the coronavirus pandemic. (AP Photo/Matt Rourke)
You've heard the saying "this is why we can't have nice things," right? That applies here.
Governor Murphy opened selected parks up to the public two weekends ago as the State slowly begins to ease restrictions.
Overcrowding was a concern, lack of social distancing was a concern, what wasn't a concern was a massive amount of feces and urine left behind at these parks. Yeah.
Are we going to have to take away outdoor time?
Listen, I know 99% of us are not leaving these lovely surprises behind, but to the 1% that is...
Don't people realize how much we locals complain about out-of-towners trashing our beaches during the summer? We're now doing it to ourselves.
Some may say "well, there aren't any restrooms, where should I go?" I don't know. Not my problem. Hold it?
And even if you have to go and use a bottle, don't chuck it in the middle of a park. Who does that? More people than I thought.
Governor Murphy called this trend "disheartening." I call it lazy, selfish, and most importantly - dangerous!
What's the point of distancing and wearing masks when there's human waste all around?
We won't gain access to the places here at home that we love until we act responsibly and over the age of five. I really hope the State cracks down on offenders. No pun intended.
And if by some chance you've left behind a bottle of s--t, and you're reading this...
Things We Miss