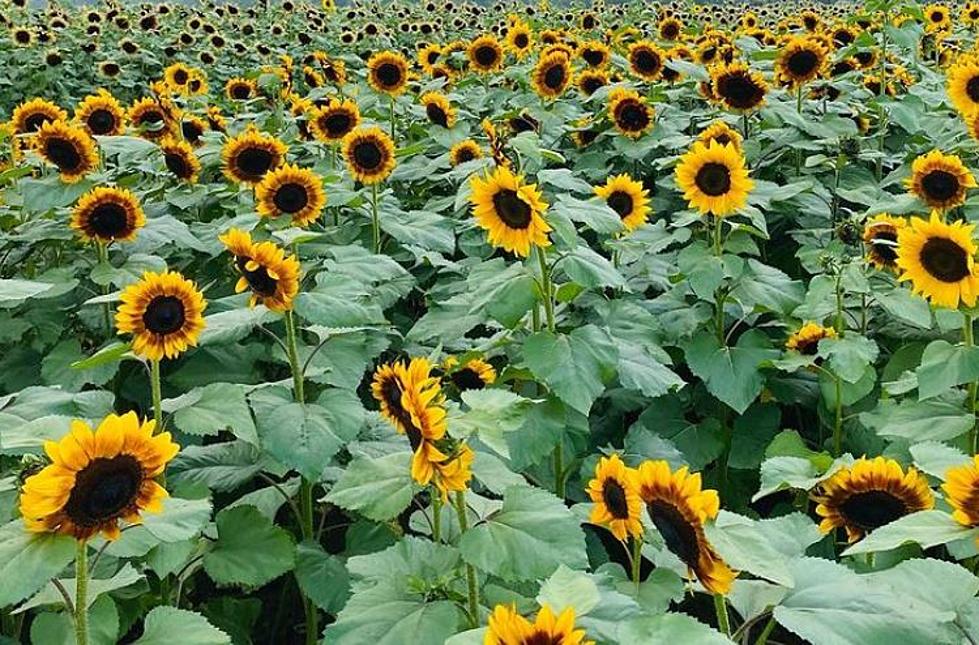 Picturesque New Jersey Farm Has Millions of Sunflowers For You to Pick
Holland Ridge Farms via Instagram
A remarkable New Jersey farm garnered lots of attention in the spring with their "u-pick"  selection. Now, that autumn is here, get ready for an endless sea of bright and beautiful sunflowers ready for you to take home.
Listen to Matt Ryan weekday afternoons on 94.3 The Point and download our free 94.3 The Point app. 
Monmouth County's Holland Ridge Farms in Cream Ridge has a rich history. Casey Jansen Sr. immigrated to the U.S. from Holland in 1964 at the age of 17. It was then that he founded Holland Greenhouses Inc. That's where he used his Dutch family tulip bulb techniques and started growing right here in Jersey. Now  Holland Greenhouses Inc. ships millions of tulips to supermarkets up and down the East Coast.
People travel to Holland Ridge Farms from all over the country to get the opportunity to experience a flower selection that is unparalleled. What makes the visit even better is that you get to pick your own flowers.
Holland Ridge Farms is not just about tulips. In the fall of 2018, they decided to expand their "u-pick" program and offer sunflowers. It was a hit and now it's an annual tradition that thousands look forward to.
As stunning as that picture is, you really have to see the rows and rows of sunflowers in person to get a full appreciation. Looking for the perfect seasonal selfie? This is your place.
According to their website, The Holland Ridge Farms u-pick sunflower season has begun. Tickets are $12.80 per person age three and up. You will be able to schedule the date and time of your visit. They are open daily from 9 am to 6 pm.
Looking to get Instagram famous? That is the perfect backdrop.
Here's how the u-pick-em works.
Holland Ridge Farms gives you a bucket, and then you just start picking from millions of traditional and multi-colored sunflowers. Plus, they only charge one dollar per stem.
They also offer free tractor-pulled hayrides, food trucks, friendly farm animals, and pony rides on the weekend.
Holland Ridge Farms is located at 86 Rues Road in Cream Ridge.
There's nothing tiny about Holland Farms, but Have You Even Heard of the 30 Tiniest Towns in New Jersey?