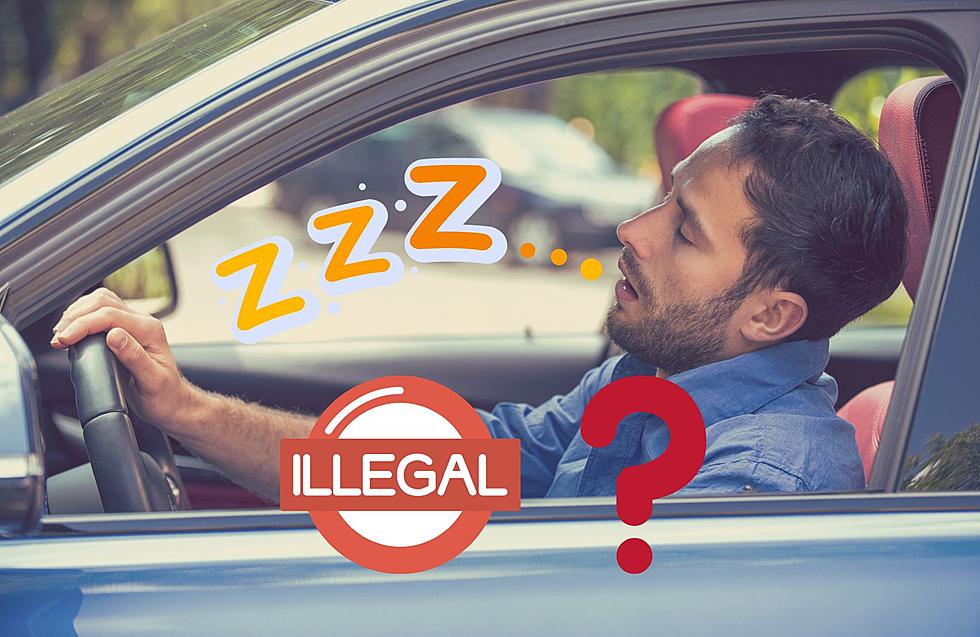 Is it Illegal to Sleep in Your Vehicle in New Jersey?
Getty Stock / ThinkStock / Canva
I'm back with a question some have pondered, but we've never actually gotten an answer to.
Can you legally sleep in your vehicle?
Another car related question that has come up in the past is a little naughty.
Can you legally get it on in a vehicle in New Jersey?
The answer isn't as straightforward as you may think. I break down the details here.
This was a fun one. Can you legally go 10 mph over the speed limit in New Jersey without getting a ticket?
We've all heard it before. "As long as you don't go 10 over the limit, you'll be fine."
Is that true? I found the answer for you.
Other questions that New Jerseyans wanted answers to include:
Is it illegal to eat in the grocery store before you pay for it? It's happened to all of us.
We decide to make that food run on an empty stomach and you just can't resist opening up that bag of chips while you go up and down the aisles.
Are you breaking the law, though?
How about the fence that is on the property line between you and your neighbor? Who is responsible for it under the law? I did the research for you.
Is it illegal to sleep in your vehicle in New Jersey?
Have you had a long night of "partying?" You're not in any shape to be driving so you pass out in the backseat or even in the passenger's seat.
Kudos on being responsible, but did you break the law?
Sadly, some have no choice but to live out of their car. It's tragic, but it's a reality.
What does New Jersey law say about this?
According to Get Jerry, in New Jersey, sleeping in a car is generally not illegal, but there are certain restrictions that you should be aware of.
For example, it is illegal to park a car and sleep in it at rest areas or service plazas on the Garden State Parkway and New Jersey Turnpike.
In addition, sleeping in a car for an extended period of time may be considered camping and may violate local ordinances.
Local municipalities have different rules for sleeping in a vehicle and they can differ greatly.
Can't stand the laws in New Jersey? Here are some pretty nice living options. 
The 100 Best Places to Live on the East Coast