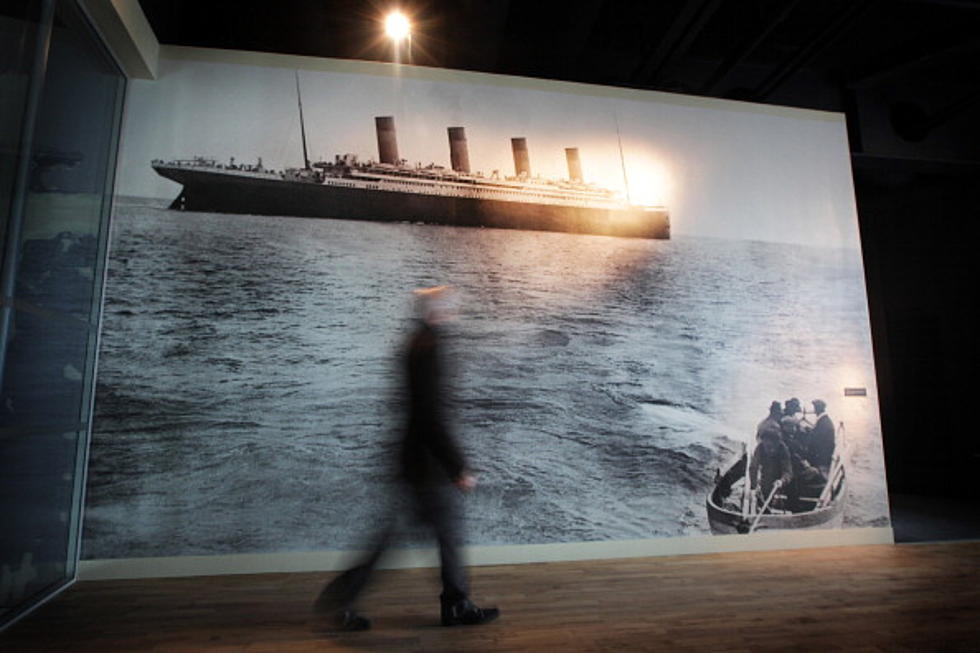 Is Titanic II A Good Idea? [POLL]
A man walks past a blow up of the last ever photograph taken of The Titanic as she departs Queenstown on April 11, 1912. (Peter Macdiarmid,Getty Images)
It's true, an Australian billionaire is leading the way to build an exact replica of the Titanic, and rumor has it, it will be ready to set sail in 2016.
  According to msn.com, Clive Parker has teamed up with the Blue Star Line cruise ship company on the project, but if you want to be on it, get your checkbook out. Reports are there have already been offers of $1 million to buy a ticket.
Apparently, there are also plans to provide costumes to passengers so they can dress as if it's 1912, and they are reportedly going to enforce a class system so that second and third class passengers can not mingle with first class passsengers.
I don't know about you, but I'm not getting on any ship named Titanic. I wouldn't even get on the ferry if Leo DiCaprio was on it, but with offers of $1 million for a ticket being reported, not everyone agrees.
What about you? What do you think of Titanic II?