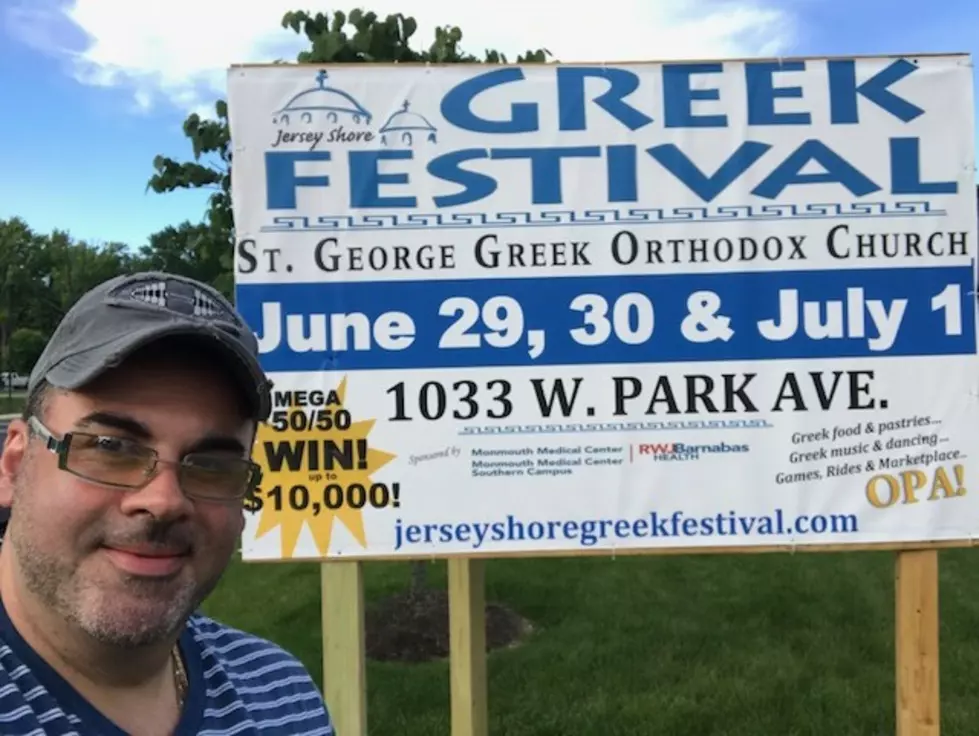 Connect With Your Community at the Jersey Shore Greek Festival
Gino D
Opa! The Jersey Shore Greek Festival is a great way to connect with your community.
Enjoy homemade Greek food and pastries, authentic Greek music and dancing, games, rides, Church tours, religious gifts, books and icons in the Agora Marketplace. The free parking and shuttle service makes transportation to the festival simple and efficient.
Last year I was introduced to loukoumades, which are these sweet balls of dough, deep fried and drizzled with honey. That will be my first stop! Then it's off to the table with all the Greek pastries prepared by the community parishioners who share their special recipes handed down over generations. You don't get more authentic than that.
The Jersey Shore Greek Festival will take place at the St. George Greek Orthodox Church on West Park Avenue in Ocean Township on Friday, June 29th (5pm-11pm), Saturday (2pm-11pm) and Sunday (1pm-8pm). Click http://www.jerseyshoregreekfestival.com/ for the festival program and other details.