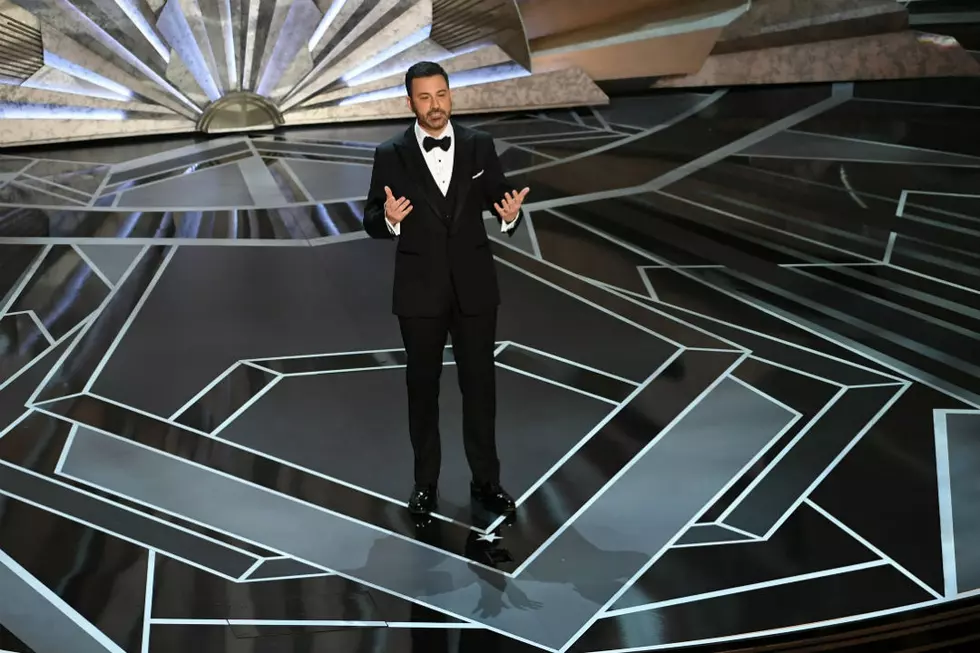 Jimmy Kimmel Lets His Feminist Flag Fly in Oscars Opening Monologue
Kevin Winter, Getty Images
Jimmy Kimmel promised he wouldn't hold back during his opening monologue at the 2018 Academy Awards, and he certainly kept his word during the show's Sunday night (March 4) broadcast.
Kimmel, who returned to host the Oscars for the second year in a row, poked fun and some of the industry's biggest stars (everyone from Margot Robbie to Jordan Peele caught a little flak). But things took a serious turn when Kimmel praised the likes of #MeToo and additional movements that aim to strike down sexual assault in Hollywood.
"We can't let bad behavior slide anymore, the world is watching us," he said. "What they're doing is important, things are changing for the better, they're making sure of that."
Kimmel also shouted out #NeverAgan and March for Our Lives, a student-led campaign to end gun violence in the United States.
He also joked that the actual Oscar statue might be the perfect man, as "he keeps his hands where you can see them, never says a rude word and most importantly, no penis at all...He is literally a statue of limitations. That's the kind of men we need more of in town."
"It's a great honor to be here among so many talented women and men," he said. "When you hear your name called, don't get up right away. We don't want another thing."
"What happened last year was unfortunate," he added.
Finally, he implored all winning acts to keep their speeches short, and insisted the Oscars' shortest acceptance would earn its deliverer a jet ski. Famous people, man!
The 2018 Oscars Red Carpet: