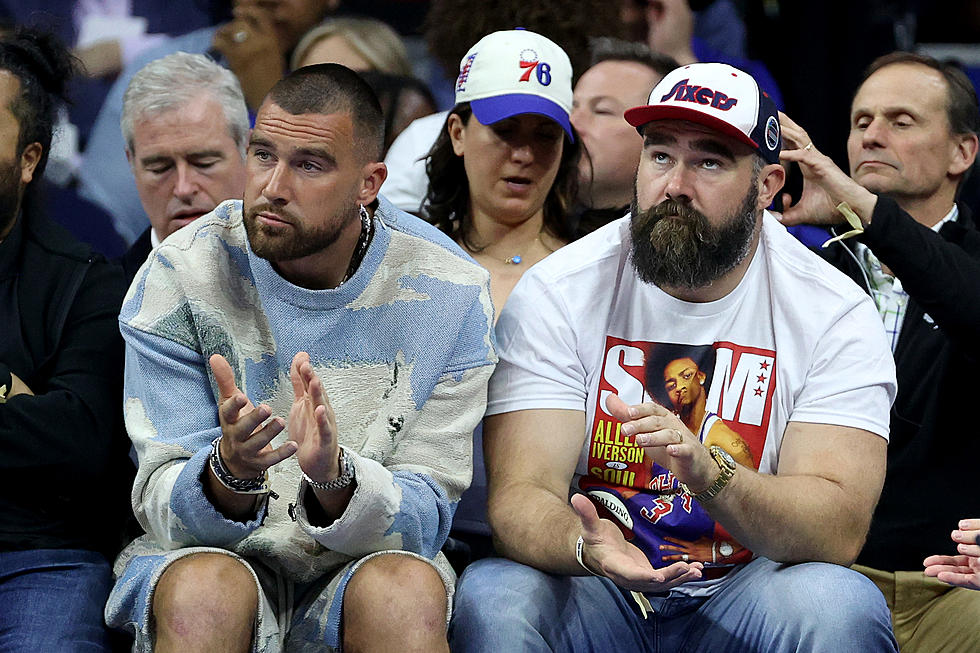 'Eagles' Own Jason Kelce and Travis Kelce To Host Charity 'Beer Bowl' Event in NJ
Getty Images
The 2023 50k Beer Bowl is making its to the Jersey Shore this summer and you'll be able to catch your favorite 'Eagle' there!
Jason Kelce of the Philadelphia Eagles announced that he and his brother Travis Kelce will be putting on the fundraiser at the end of the month in Sea Isle City, New Jersey.
The Beer Bowl fundraiser is going to be at the Ocean Drive bar in Sea Isle City, New Jersey where the brothers have hosted different events in the past. The Kelce brother's 'Beer Bowl' event is the perfect way to not only support a good cause but have a great time doing it by drinking some drinks down at the Jersey Shore.
Jason and Travis Kelce have a podcast called 'New Heights' which is where they announced they would be bringing the very niche fundraiser this year.
The entire fundraiser will be to support The Eagles Autism Foundation and in a video on Travis and Jason's podcast Instagram, they tell you exactly how you can get involved.
This is a competition that you have to apply to be in and there are a few steps you can take to get yourself and your team entered when the Kelce brothers take over Ocean Drive in Sea Isle City, New Jersey on June 28th.
You have to make a video stating your name, your team name, why you deserve to compete in the competition, and even find a theme for your team. The competition has a prize of $50,000 that will be awarded to the winning team. If you think you got what it takes, you can enter now!
Look Inside This $25 Million Jersey Shore Home
This Avalon, NJ home has been put on the market for just under $25 million
Everything You Need to Know For Concert Season 2023 at Freedom Mortgage Pavilion in Camden NJ
Heading to Freedom Mortgage this summer? Here's what you'll need to know!