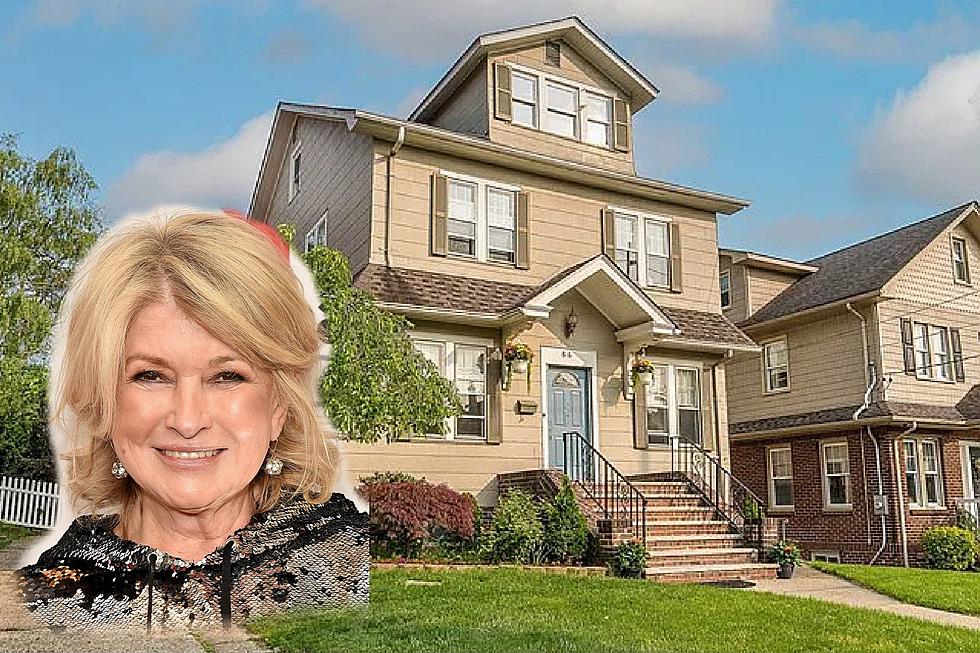 Look at swimsuit star Martha Stewart's NJ childhood home for sale
Getty Images/ Zillow Townsquare Media illustration
She's been on television. She's been in prison. She's been in the company of Snoop Dogg. She's now been on the cover of Sports Illustrated Swimsuit Edition. She wrote books. She made a fortune. She's Martha Stewart and she's one of a kind.
She shocked many in a good way when at 81 years old she bravely accepted the invitation to pose in a swimsuit for Sports Illustrated.
Of it, she says, "What I hope I exude is 'appealing.' Because it says there might be some physical defects in terms of the 'ideal' woman, but I have nice legs, I have a good body, I have good skin."
And good for her! That confidence alone is appealing.
Like she's not making enough news already for such a groundbreaking modeling gig, in New Jersey she's making even more news. Well, her old home is.
The childhood home of Martha Stewart, before there was fame, money, shame, prison, comeback, SI and all the rest, is up for sale.
It's a modest 4 bedroom 3 bath home at 86 Elm Place in Nutley, New Jersey. Her father, a pharmaceutical salesman, moved her into the home in 1944 when she was 3 years old. The expert on entertaining threw one of her first parties there as a senior in high school. It was a girls-only barbecue followed that night by the girls' dates stopping by.
According to app.com, it was so successful it was actually covered by a local newspaper. Talk about foreshadowing! It was the house where she learned to sew, cook, garden and basically become the future Martha Stewart. Her father bought it for a mere $7,500. Today the home is for sale with an asking price of $599,900.
So take a look inside the home where Sports Illustrated cover girl Martha Stewart grew up.
Modest enough looking home. You'd never guess such a famous woman would come from here.
You can tell just from the crown molding and that chandelier it was built in the 1930s.
That sun pouring across the hardwood floor is gorgeous.
Nice enough kitchen, but imagine what she cooks with now.
No clue if this was her room, but it could be yours.
This upstairs bath still has touches of its time period.
If I were a teenager I'd want this room.
The exposed brick and the ceiling angles are killer.
Nice deck for, you know, entertaining.
Opinions expressed in the post above are those of New Jersey 101.5 talk show host Jeff Deminski only.
You can now listen to Deminski & Doyle — On Demand! Hear New Jersey's favorite afternoon radio show any day of the week. Download the Deminski & Doyle show wherever you get podcasts, on our free app, or listen right now.
Click here to contact an editor about feedback or a correction for this story.
Inside Betty White's Gorgeous Carmel-by-the-Sea Home
Take a look inside the late Betty White's peacefully gorgeous Carmel-by-the-Sea home.
Inside Whitney Houston's $1.6 Million Home & Studio
Take a look at the late Whitney Houston's longtime home and studio in New Jersey, now for sale.
Inside Scarlett Johansson's $1.8M NYC Penthouse
Take a look inside Scarlett Johansson's longtime New York City penthouse, which she sold for $1.8 million.