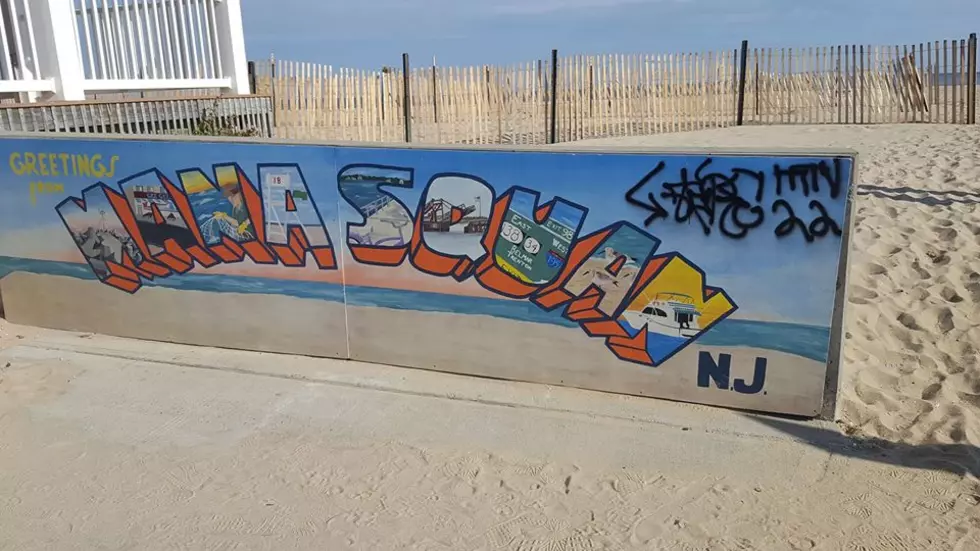 Manasquan Beach and Inlet Officially Closed
Greetings From Manasquan sign at the Inlet Beach. (Manasquan Borough Police Department)
The beach and inlet are closed, and residential rental contracts are suspended until May 15.
Enter your number to get our free mobile app
Manasquan made it official Thursday due to confirmed cases of COVID-19 and some quarantined at home.
Effective immediately, all rental contracts (residential real estate) in Manasquan including transient accommodations (airbnb, VRBO, Home Way) whether on-line, in-person, by realtor or owner are suspended until May 15.
This affects any new rental contract that commences before May 15, 2020. Rental contracts commencing after May 15 are not affected by this order. If you have any questions regarding this directive, please contact Frank DiRoma, Construction & Code Supervisor at (732) 299-8111.
Municipal parks and playgrounds remain closed until further notice. This includes the walkways along the beach and inlet. The risk of inviting groups to these locations is in direct conflict with the spirit of the executive order and far outweighs any recreational benefit at this time.
we owe it to ourselves, our families, and our community to do everything we can to stop the spread of this virus and minimize the negative health and economic impacts to our community. Your help is imperative!