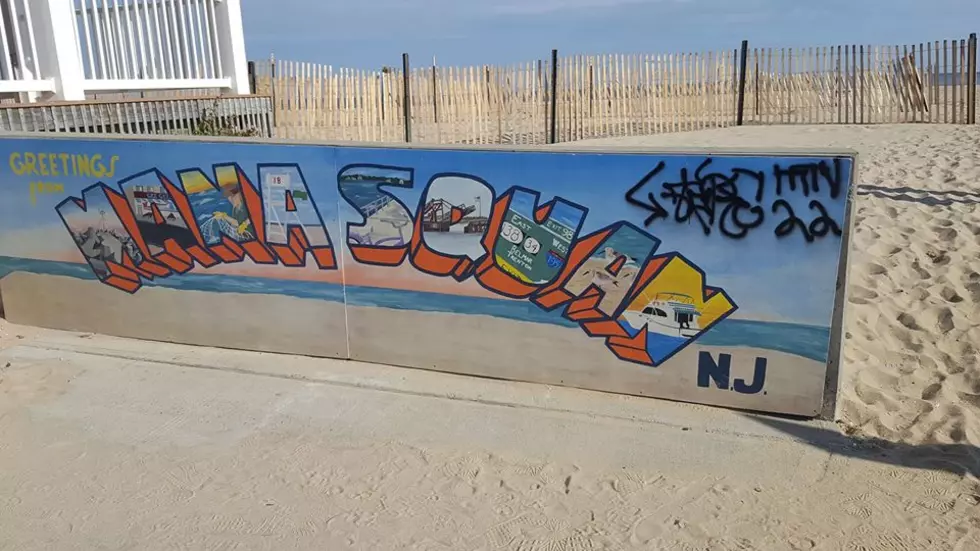 Manasquan Police looking for graffiti artist who defaced beach-side mural
Greetings From Manasquan sign at the Inlet Beach. (Manasquan Borough Police Department)
Who defaced the "Greetings From Manasquan" sign with senseless graffiti?
Police in the Monmouth County borough are asking anyone with information on who defaced the mural at the Inlet Beach on Riverside Drive to contact Detective Tischio at 732-223-1000.
A $250.00 reward is being donated by a private citizen for information leading to the arrest and conviction of the artist for criminal mischief.