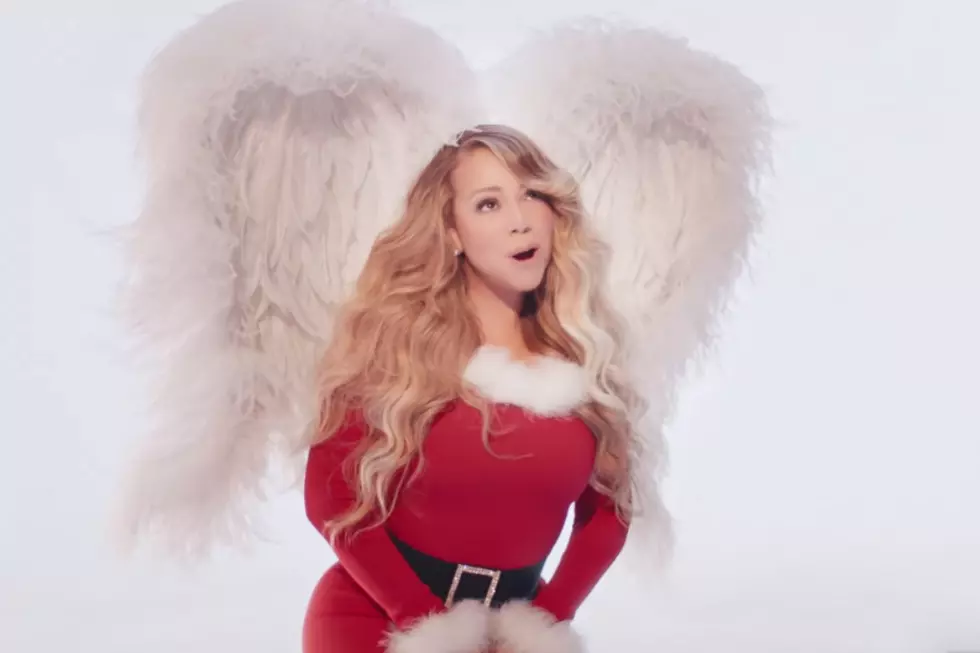 Mariah Carey's New 'All I Want for Christmas Is You' Video Is Here
Mariah Carey via YouTube
Mariah Carey released a brand new "All I Want for Christmas Is You" music video.
On Friday (December 20), the iconic singer gave fans the best gift ever by dropping a Make My Wish Come True Edition to honor the song's milestone 25th anniversary. Not only did Carey pay homage to the 1994 original video, but she added some fun surprises, including a cameo by her twins Moroccan and Monroe.
The clip also features Mixed-ish actress Mykal-Michelle Harris, who plays a young girl who discovers Carey's snowy, magical land. There, we sees candy cane-clad dancers and the "Always Be My Baby" hitmaker rocking a Santa-inspired ensemble just like in the original. Carey, who changes into a sparkly nutcracker bodysuit, is then joined by an army of nutcrackers. At the very end, even her dog, Cha Cha, makes an adorable appearance.
Watch Mariah Carey's new All I Want for Christmas Is You" music video, below:
"Never have I ever dreamt this would become my 19th #1 song. I'm so grateful to everyone who supported this song and especially my amazing fans thank you for 'making my wish come true' early!" Carey wrote in celebration.
10 Best Christmas Pop Albums