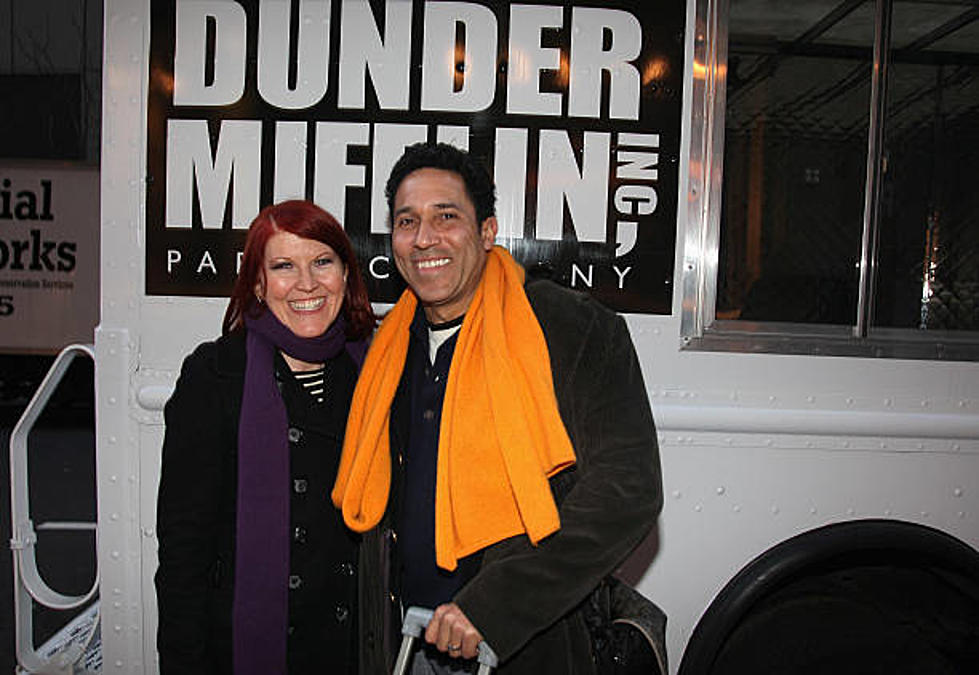 Meet Cast Members Of The Office At Dunder Con In New Jersey
Donald Bowers
Do you LOVE The Office the way I do? In our house we literally consume episodes daily.  My family expects Michael Scott to be in our living room eating dinner with us.  Yep, there are a lot of us Office Heads…so many, that it has become justified to give us our very own "con".  Jersey, get ready for "Dunder-con 2022"!
This will be the most fun convention you'll ever go to, guaranteed.  I know you are all wondering, will we be able to meet our office heroes?  The answer is a resounding YES.
Some cast members will be there in person and they will be signing autographs and taking selfies!  I just booked our tickets, for general admission, and they cost $39.95 per person.  If you want to book a selfie or autograph session each character has an additional fee and those fees vary.  You can see what they charge here.  Put this event on your calendar and buy your tickets, they are on sale now!  You can buy yours here.
DunderCon will be held Aug. 6 and 7 at the Meadowlands Expo Center and lots of cast members will be there and more TBA!  These are the characters that are locked in so far:
The Office Dundercon 2022
Is this real life? Thankfully for us Office Heads, yes it is happening! Dundercon 2022 is a thing and it will be at the Meadowlands Aug 6 and 7th!
Rumor has it that they will do a live version of the "Dundie Awards," which should go smoothly since we are not going to be at Chili's (if you know you know).
Also, make sure to come prepped with a burning question because there will be Q&A sessions and interviews.
As if that were not enough, Creed will be performing for us!  He will be putting on a music and comedy show!
Your gonna need to eat after all that excitement.  Here are the best burgers in the state of New Jersey.
New Jersey's Best Burger (According To You)
We take our food very seriously here in Jersey. If we're not talking Italian, it's all about who has the most creative, juicy and mouth watering burger in the state. I asked what you thought and you weren't shy!
ZRolls Ice Cream Is Insanely Good
I'll take my ice cream rolled from now on please!