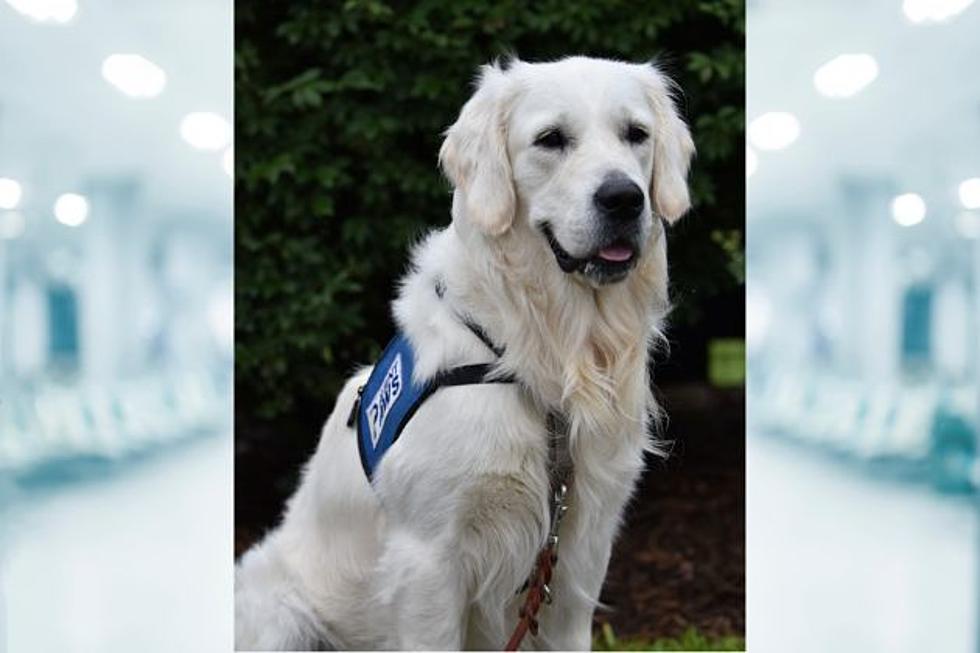 Meet the newest therapy dog for sick kids in Toms River, NJ
Bear, a 1 year 9-month-old Golden Retriever, who will serve as a full-time employee of Children's Specialized Hospital (RWJBarnabas Health)
TOMS RIVER — A Golden Retriever from Georgia is the newest full-time employee at the Children's Specialized Hospital Long Term Care facility.
One-year-old Bear was introduced Wednesday with a welcome party at the facility on Stevens Road.
Bear will be working with his handler, a board certified behavior analyst, to provide dog therapy to medically fragile children, their families, and staff members. According to the facility, the patients are children whose families' current circumstances no longer allow them to be cared for in the home or other community setting.
This is the fourth full-time facility dog brought on by Children's Specialized Hospital, part of the RWJBarnabas Health Children's Health network.
Bear was raised at Patient Paws Service Dogs, Inc., a training facility in Alpharetta, Georgia. The nonprofit provides facility dogs to hospitals and service dogs to individual recipients.
Funding for Bear was provided by the Maglione family and Mickey's Kids Charitable Foundation. Mickey's Kids partnered with NorthStar VETS in Robbinsville to cover the costs of all veterinary services for Bear's entire life.
Advocates say that interactions with dogs have been shown to have a regulatory effect on one's blood pressure and could reduce the amount of pain medication that one needs to achieve comfort. Petting dogs promotes the production of mood-enhancing hormones such as serotonin.
Report a correction 👈 | 👉 Contact our newsroom
11 Bad Laundry Habits to Break Immediately
Save time, money, and frustration with these simple laundry life hacks.
Wow! Aaron Rodgers new home in New Jersey: Inside and out
Here's a look at New York Jets Aaron Rodgers' new Montclair home with 8 bedrooms and 9 baths — and sweeping views of the rest of New Jersey and the Manhattan skyline.