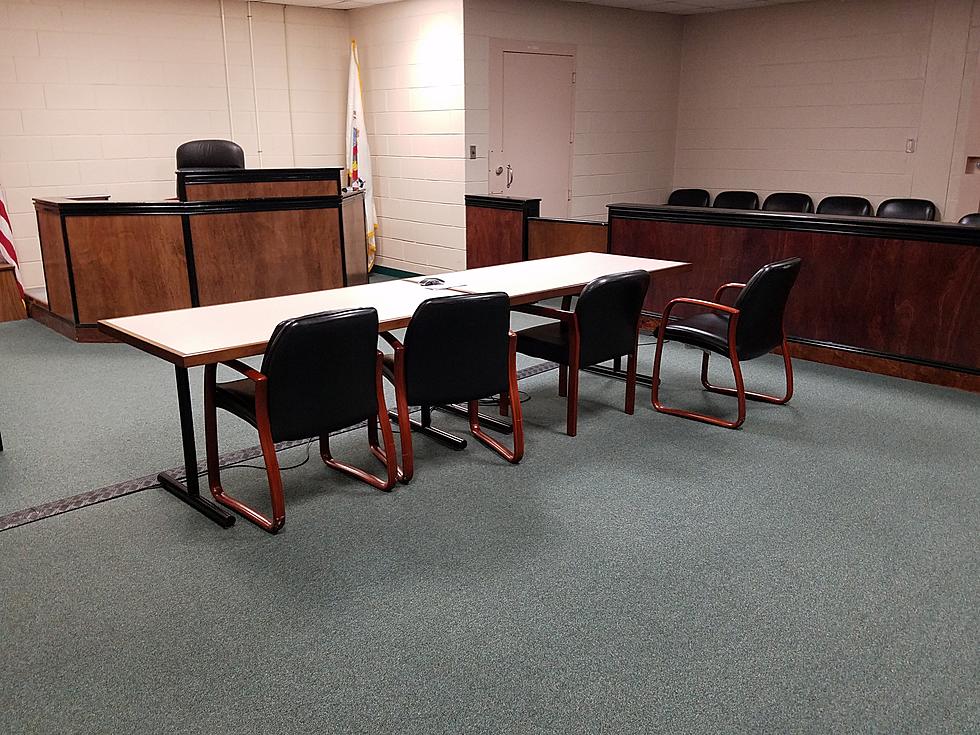 Monmouth County, NJ Grand Jury indicts Keansburg, NJ man and Aberdeen, NJ man for double homicide
Court room at the Monmouth County Correctional Institute. (Vin Ebenau, Townsquare Media New Jersey)
Two men from the Bayshore area of Monmouth County have been indicted by a Monmouth County Grand Jury for their roles in a double homicide that took place in Neptune Township on January 19, Acting Monmouth County Prosecutor Lori Linskey announced on Thursday.
On the night of the double murder in Neptune Township, 18-year old Samore Edwards of Plainfield and 19-year old Isaiah Williams of New Brunswick were found shot dead by police inside of a parked vehicle along the 1300 block of Washington Avenue around 8:15 pm following a reported shooting in the area.
Police said Edwards was pronounced dead at the scene of the shooting while Williams was brought to Jersey Shore University Medical Center in Neptune City, where he died shortly after arriving at the hospital.
The investigation into the double murder continued as Neptune Township Police teamed up with the Monmouth County Prosecutor's Office, Monmouth County Sheriff's Office, and Keansburg Police which led to 19-year old Gabriel J. Braithwaite of Keansburg and 22-year old Jeron D. Dearin of the Cliffwood section of Aberdeen Township being identified as the suspects.
Both men were arrested without incident in the beginning of February.
Following their arrests, Braithwaite and Dearin were eventually both charged with two counts of first-degree Murder and single counts of first-degree Conspiracy to Commit Murder, two related second-degree weapons offenses, and third-degree Hindering Apprehension.
Acting Prosecutor Linskey said that if Braithwaite and Dearin are convicted of the charges, they will be subject to terms of up to life in state prison.
This case has been assigned to Monmouth County Assistant Prosecutors Matthew Bogner and Stephanie Dugan.
If you have any information that can help with this double homicide case, you're urged to contact Monmouth County Prosecutor's Office Detective Christopher Guy toll-free at 1-800-533-7443 or Neptune Township Police Department Detective Darell Harris at 732-988-8000, extension 408.
The most heinous New Jersey murders that shook our communities
Here are New Jersey's Most Wanted Criminals
New Jersey's most disgraceful child predators and accused predators