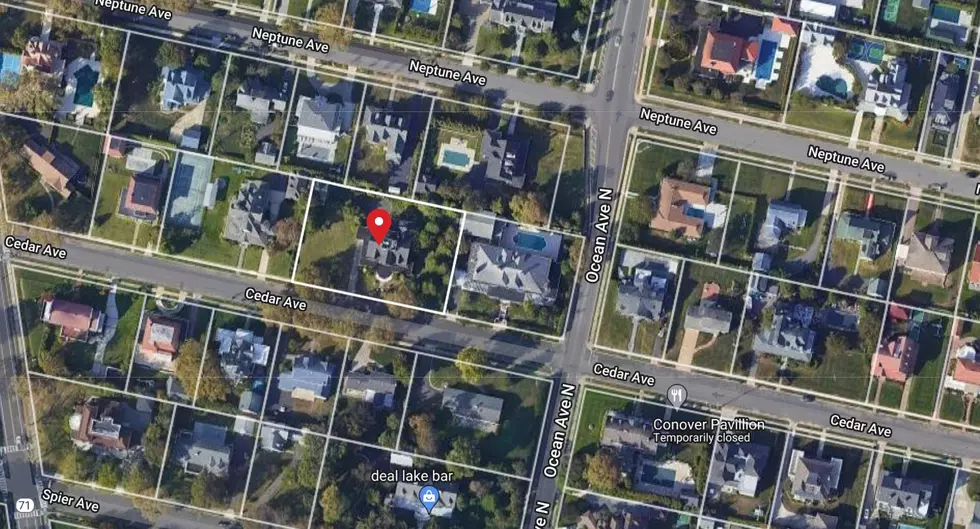 This Might Be One Of The Most Expensive Homes For Sale In Allenhurst, NJ And It's Stunning
Credit: Catherine Ades/Cathy Ades Real Estate Via Realtor.com
How much is too much?
I think the cost of the average home is kind of ridiculous, especially now that we are looking to really settle down and buy a home in the near future.
That being said, I always end up stumbling upon insanely expensive mansions in New Jersey and end up going down a rabbit hole on realtor websites.
Instead of looking at a home that's within my price range, I'll end up just looking at houses that surpass the seven figure mark.
It's fun to say the least.
The Most Expensive Home in Allenhurst, NJ Really Caught My Eye.
At the moment, this is the most expensive home for sale in Allenhurst, New Jersey and for good reason.
The home sits on less than one acre of land, but what they cram into that acre is jaw dropping.
The home itself looks almost outdated and old from the outside but it's advertised as new construction.
So what's the deal?
Well, within the walls of the home you'll find a beautiful staircase, custom bathrooms, a very welcoming open floor plan, and a kitchen that would be the envy of any Michelin Rated Chef.
On top of that, this homes location really sets it off.
In addition to a dazzling home, you'll be all of a block from the beach.
So, How Much Is The Most Expensive House In Allenhurst, New Jersey?
According to the listing, the home sold in 1996 for under one million dollars.
Eight hundred and fifty thousand to be exact.
Now, 26 years later and numerous additions this house is selling for an astonishing twenty million dollars.
That's a monthly payment of almost one hundred thousand dollars!
So, what exactly does a twenty million dollar home look like?
Take A Look Inside The Most Expensive House For Sale in Allenhurst, NJ
This house comes with a hefty price tag, but it is stunning.