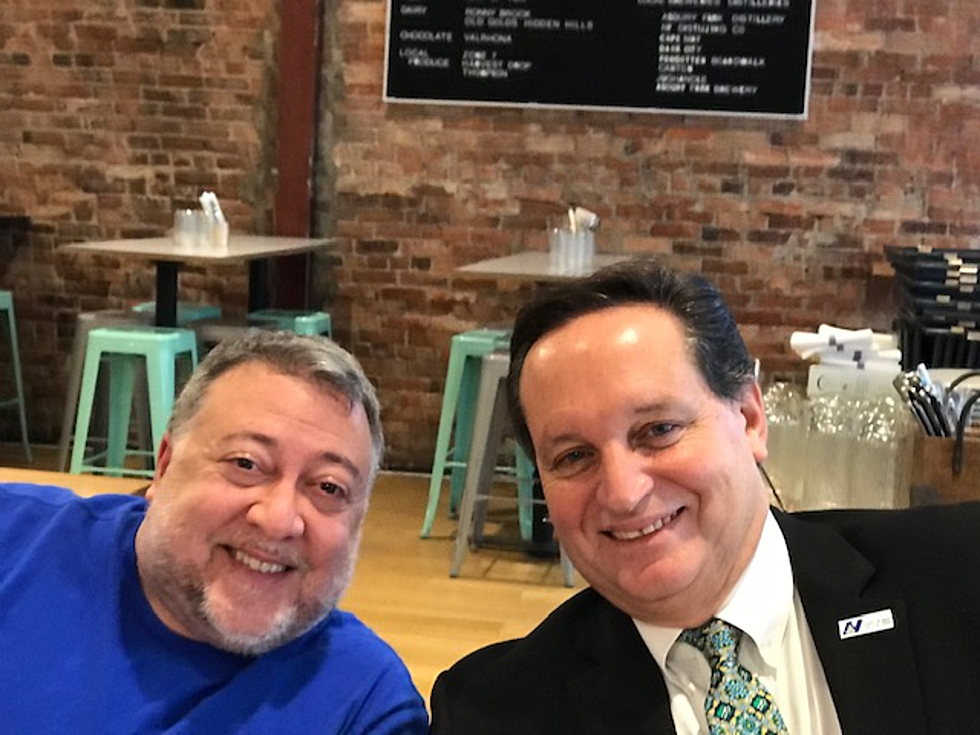 My Favorte Pizza…with These Two Guys
(Lou Russo and Tom Hayes from NJNG, photo by Liz Jeressi)
Me, Lou, and our friend Toms Hayes from NJNG started celebrating National Pizza Weekend on Friday afternoon, with some of the most delicious pizza I have ever tried!
Only a handful of people can get Lou and I to go out for lunch together, but our friend Tom Hayes from NJNG manages to do it, lol.
Because we are missing our Friday summer broadcasts from our NJNG Asbury Park Boardwalk Studio, we got together to spend a little time with Tom, and decided to try a place none of us had ever been to but had heard so many great things about:
Talula's on Cookman Ave. in Asbury Park. It's a bakery. It's a pizza joint. It's a bar. And that oven is fired up for anyone who wants to stop in! It's open 7 days a week. CLICK HERE for hours each day.
Known for their pizza, how could we resist? We tried several of their incredible pies and shared the slices. This pizza crust is now my number one favorite!!!! It is so soft and like biting into a cloud! (I must try their bread next time.) All of the pies we ordered were excellent, but Sausage Party was my absolute fave!
They have other fantastic menu items, too, and the Grilled Cheese of the Day is delicious!
I love the atmosphere here and they have a full bar so you can have pizza AND your favorite drink :) Sooooo many people were taking Instragram shots while we were there because the food and the atmosphere are so great :)
My nephews once had their parents drive them an hour to go their just for their green eggs!
If you haven't been to Talula's, better put it on your list :)