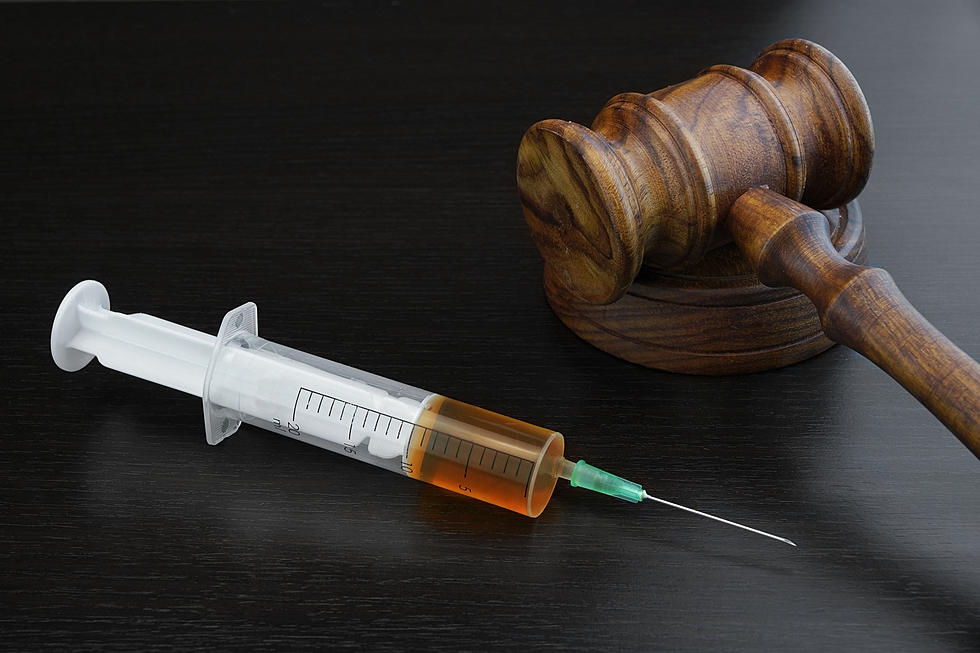 New clean needles for addicts program hits Monmouth, Ocean NJ
AVNphotolab
It was controversial back in the '90s. Clean needle exchange programs for drug addicts.
AIDS and other diseases were, and still are, transmissible by addicts using dirty needles. Does anyone even blink an eye at these programs anymore?
There's a new one coming to Monmouth and Ocean counties in New Jersey. It's a mobile program being launched by Visiting Nurse Association of Central Jersey. It will make routine stops around the counties collecting used syringes and giving out free clean ones to addicts along with information about treatment and rehab.
For people who argue why try to save the life of someone doing things like risking theirs to begin with by shooting heroin, you might have a point. But you should know needle exchange programs show a 50% reduction in HIV infections and Hepatitis C infections.
Those cost society money, more money than a needle exchange program. So money shouldn't be the argument. Even though AIDS isn't the certain death sentence it once was, as recently as 2016 the 10-year mortality rate once someone with HIV progressed into the AIDS stage was still over 30%.
It's possible for people to be met at rock bottom with understanding and resources for a way out. What's the incentive for getting and staying clean once you're stricken with HIV? Needle exchange programs, while feeling immoral to some, help keep an addict from terrible diseases until they can successfully fight the disease they're already going through. Addiction.
The new mobile program is funded by state taxpayer money. Visiting Nurses already runs the Prevention Resource Network out of Asbury Park.
The new mobile unit will have a van making stops in Asbury Park, Keansburg, Eatontown, Keyport, Long Branch, Red Bank, Toms River and Brick beginning Sept. 18.
According to a statement put out by Visiting Nurse Association of Central Jersey,
At the Prevention Resource Network in Asbury Park, we have a long and proud history of providing trauma-informed harm reduction services to our community. Our team understands firsthand the importance of compassionate care for our participants' survival, recovery, and well-being, and we are honored by this opportunity to expand our life-saving and life-changing work throughout Monmouth and Ocean Counties.
KEEP READING: See 25 natural ways to boost your immune system
LOOK: The 50 best small towns to raise a family in the U.S.
Opinions expressed in the post above are those of New Jersey 101.5 talk show host Jeff Deminski only.
You can now listen to Deminski & Doyle — On Demand! Hear New Jersey's favorite afternoon radio show any day of the week. Download the Deminski & Doyle show wherever you get podcasts, on our free app, or listen right now.
Click here to contact an editor about feedback or a correction for this story.