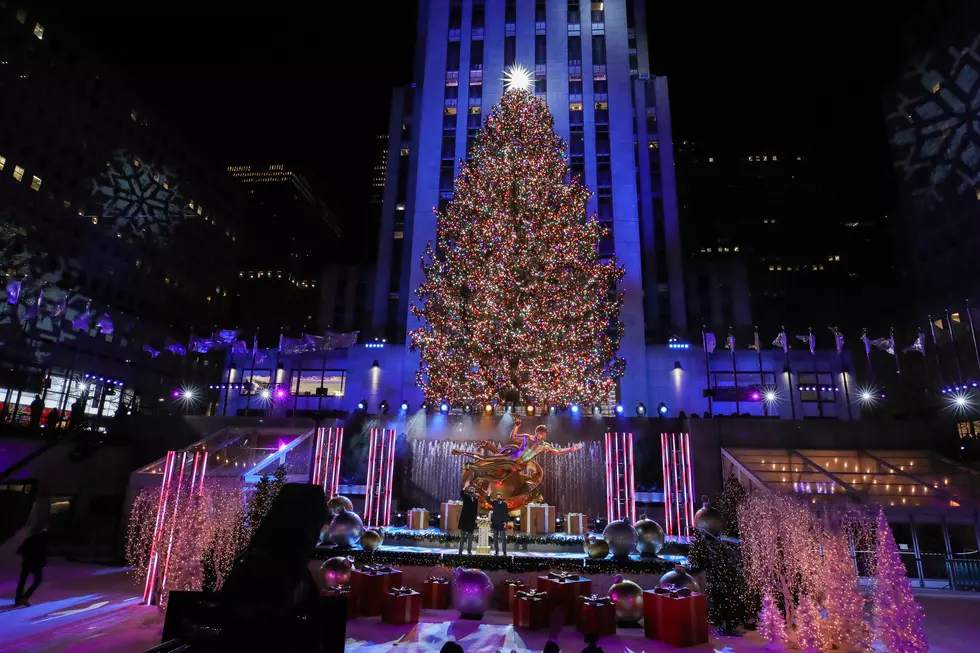 New COVID Rules to See Rockefeller Center, Time Limit in New York
Getty Images
There are many new COVID-19 restrictions, including a time limit if you want to see the Rockefeller Center Christmas Tree.
Enter your number to get our free mobile app
The 88th Rockefeller Center Christmas Tree was officially lit Wednesday night. But viewing the tree this year will be very different, because of the ongoing COVID-19 pandemic.
Police have set up street closures, visitors are told to get tickets in advance and there will be viewing entrances and zones. New rules also include a five-minute tree viewing time limits, a limit of four people at the tree, and masks must be worn.
Rockefeller Center released the following guidelines to see the tree safely:
The 88th Rockefeller Center Christmas Tree will be on display starting Thursday, December 3, through early January 2021 from 6 am to 12 am daily.
Officials are using virtual queuing to help manage the flow of visitors viewing the tree during busy times. Look out for QR codes around Rockefeller Center to begin virtually queueing when the lines are long. Once you have signed up, you will receive a wait time and SMS message when it is your time to return to view the tree.
Tree viewing entrances will be located on 49th and 50th streets and 5th and 6th Avenues only.
Once you have entered, you will follow social distancing markers as you proceed to the tree viewing zones on 49th and 50th streets.
Center Plaza, where the tree is physically located, will be closed to the public.
Each distancing floor marker accommodates four people. There can be no more than four people in one pod
Groups of more than four people will be separated into two or more pods.​
Once you have reached the tree viewing zone, you have a five-minute time limit to enjoy the tree and take photos.
Masks are mandatory at all times.​
Social distancing will be enforced by specially trained staff and NYPD and visitors should maintain a distance of six feet between themselves and other parties.
Legendary Hudson Valley Music Venue, Bar, Restaurant is For Sale
Dutchess County Sheriff Honored for 50 Years in Law Enforcement
Hit New TV Show Starring Nicole Kidman Filmed in Hudson Valley
Stunning Walkway Sunrises
5 Lock Screen Worthy Photos From Minnewaska State Park
Dunkin' Closed 8 Hudson Valley Locations