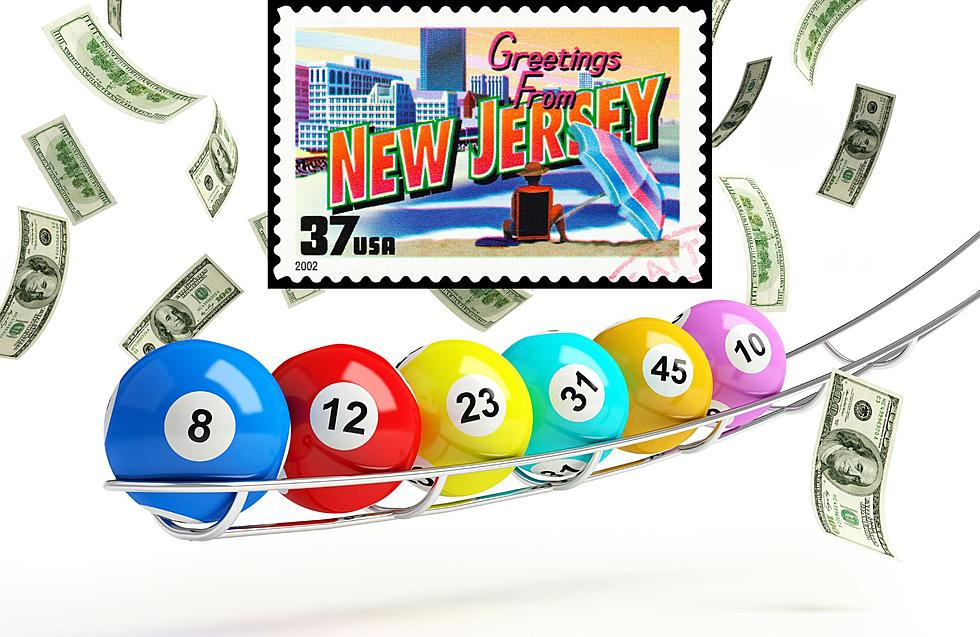 $7.6 Million Winning New Jersey Lottery Ticket Sold at Tiny Shop
Canva
Just two months into 2023, there have been some epic record-setting jackpots.
It's really hard to conceptualize a billion dollars, isn't it?
Unfortunately, none of these major lottery wins haven't happened in The Garden State...yet.
There have been many $1,000 and even million-dollar winners from NJ.
Most of those winners were missing just a few numbers from a Mega Millions draw.
The record for the biggest win from New Jersey still goes to a guy by the name of Richard Wahl.
Back in 2018, Richard scored a Mega Millions win worth $553 million.
Half a billion dollars ain't too shabby.
Richard took the cash option and got out of dodge (New Jersey.)
He moved to Florida with his $324 million.
How lucky is New Jersey compared to other states for Mega Millions wins?
According to World Population Review, Indiana has the most Mega Millions winners, followed by Missouri.
Our neighbor, Pennsylvania, is in the top five for Mega Millions wins.
New Jersey falls in the middle of the pack ranking as the 17th luckiest state.
Ocean County has been extremely lucky recently.
In 2022, it seemed like there was a massive payout happening almost monthly.
I didn't know that you could win $7.6 million from a New Jersey Lottery Pick 6 ticket.
NJ.com is reporting that it's been since December of last year since someone hit the Pick 6 jackpot.
That prize was just over $3 million.
The odds of hitting all six numbers on Pick 6 is 1 in 9.3 million.
On Thursday, February 16, a lucky resident of New Jersey took home all that money.
Did you play? If so, it's time to check your ticket(s).
The winning numbers were: 3, 7, 17, 18, 26, 42.
The New Jersey Lottery has confirmed that the winning Pick 6 ticket was sold in Monmouth County at Soda King on Gordon Corners Road in Manalapan.
FEELING LUCKY? Here's where NJ's biggest winning lottery tickets were sold
The 100 Best Places to Live on the East Coast