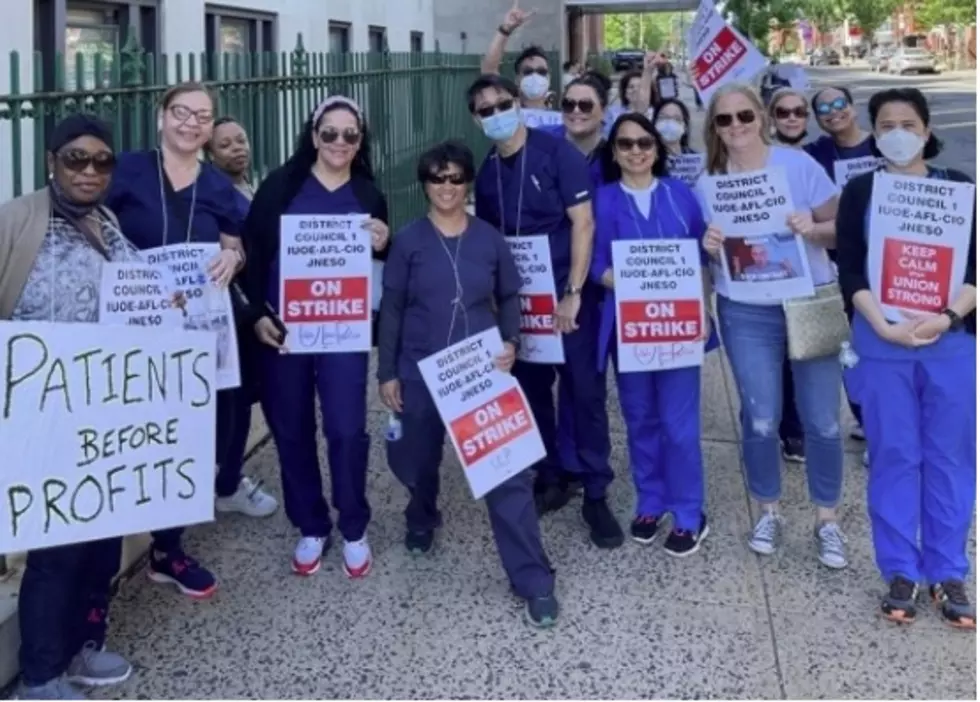 New Jersey Nurses Striking, Will The Jersey Shore and South Jersey Be Next?
Photo credit: JNESO District Council 1
Nurses have a very special place in my heart.  To me, and many others, nurses are angels that show up when you are your most frightened. They're always there for us with their compassionate hearts, work ethic, and a special talent for comforting others.
When my mom was sick with cancer, I would go visit her at Sloan Kettering after school and the nurses became more than my friend, they explained things to me so I knew what to expect. They hugged me when I got overwhelmed and they made my mom comfortable when my dad and I could not be there.
Later in my life when I had my own babies, I remember how scary it was to get my first epidural. It was a nurse who told me not to worry about the size of the needle and held me still as the anesthesiologist did what he had to do. She made me laugh with some silly story and before I knew it I was all better.
The human touch, a tender calming before the procedure, changes everything and that is what a nurse does best.
Our nurses have been through a lot over the last two-plus years of COVID.  Now it has reached a breaking point.  As of yesterday, a labor union that represents almost 350 of our New Jersey nurses started striking.
Negotiations for a new three-year contract started on March 28th and they did not reach a resolution. The contract expired on May 4, and a 10-day strike notice was issued to management on May 11.  You can read more of the details from The Patch here.
Nurses are fighting for safety provisions, better staffing levels, and health insurance and pensions in Newark, is the Jersey Shore and South Jersey next?
This is just my personal opinion but was have to take care of the ones that take care of us. If you know a nurse, give them a big squeezy hug today and thank them.
Maybe treat a nurse to lunch today? Here are some stellar restaurants with take out for such a treat :-)
15 Beloved New Jersey Italian Restaurants Too Delectable Not to Try
You Won't Believe These 9 Ridiculous New Jersey Laws