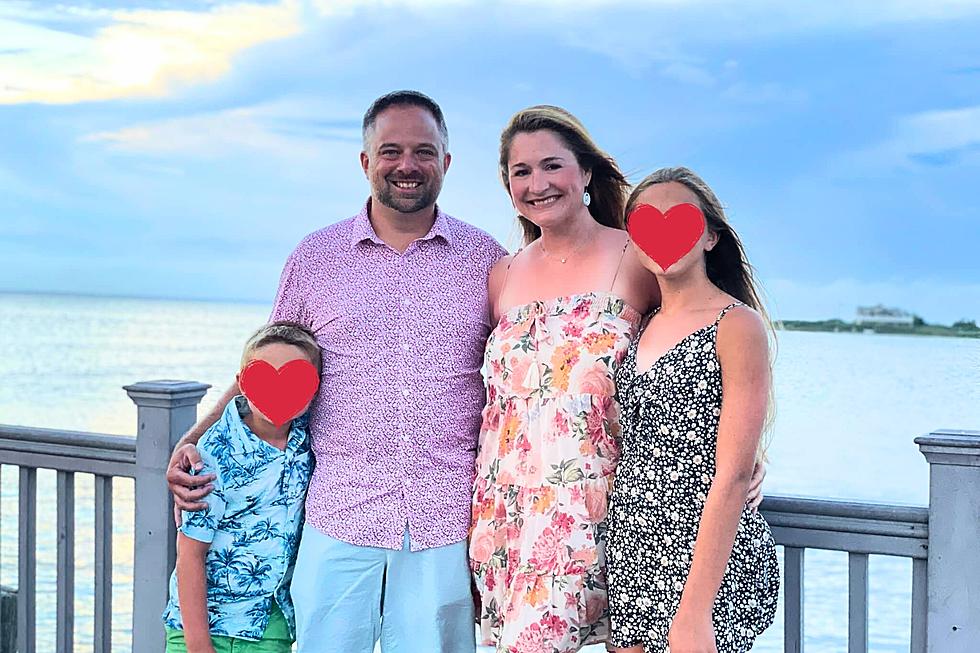 NJ publishing executive dies in tragic boat crash off Italy coast
Adrienne Vaughan, Mike White, and their two kids (Mike White via Facebook)
💔 An NJ publishing executive was killed in a boat crash off the Amalfi Coast last week
💔 Her husband and two kids were on the boat but survived
💔 The boat skipper is under investigation after testing positive for cocaine, reports say
---
ROME — A manslaughter investigation is underway after a boat crash off Italy's Amalfi Coast last week resulted in the death of a beloved publishing executive from New Jersey.
Adrienne Vaughan, 45, of Glen Rock and her family rented a motorboat to travel to Positano as part of their vacation in Italy on Thursday. Vaughan was killed and her husband Michael White and the boat's skipper were injured when it crashed into a sailboat with around 70 guests on board for a wedding reception, the Associated Press reported.
Vaughan's two children Leanna, 14, and Mason, 11, were not injured in the crash. Their grandfather is helping to take care of them while White recovers from a shoulder injury, Salerno Chief Prosecutor Giuseppe Borrelli said at a news conference.
The skipper of the boat has been identified as a 30-year-old Italian man named Elio Perisco, the Daily Mail reported. The skipper is under investigation for suspected manslaughter, Borrelli said. Blood toxicology tests found traces of cocaine in the skipper's system but the results were not yet conclusive, reported the AP.
Vaughan was sunning herself on the bow of the motorboat and was "bounced" into the water from the crash, Borrelli said. Two doctors from the sailboat dove into the waters to rescue her and another nearby vessel took her to shore, but Italian state radio reported she died before arriving at the hospital, according to the AP.
Vaughan was appointed president of Bloomsbury Publishing's U.S. branch three years ago, Chief Executive of Bloomsbury Nigel Newton said in a statement.
"Adrienne was a natural business leader with a great future ahead of her. She was deeply loved by colleagues due to her combination of great personal warmth with a fierce determination to make the business succeed and grow. Her business instincts were outstanding and she loved authors, readers and her colleagues equally," Newton said.
She was also elected to the Association of American Publishers Board of Directors this year. She was "a leader of dazzling talent and infectious passion," AAP Board Chair Julia Reidhead said in a joint statement with other executives.
"Most of all she was an extraordinary human being, and those of us who had the opportunity to work with her will be forever fortunate. We send our love and condolences to all those who are in shock and mourning at this tragic loss, most particularly her husband and two children, whom she spoke of frequently with great pride," the statement said.
Report a correction 👈 | 👉 Contact our newsroom
LOOK: 25 must-visit hidden gems from across the US
From secret gardens to underground caves,
Stacker
compiled a list of 25 must-visit hidden gems from across the United States using travel guides, news articles, and company websites.
LOOK: 20 American foods that raise eyebrows outside of the US
Stac



ker
compiled a list of 20 unusual and uniquely American foods that might raise eyebrows outside the U.S.