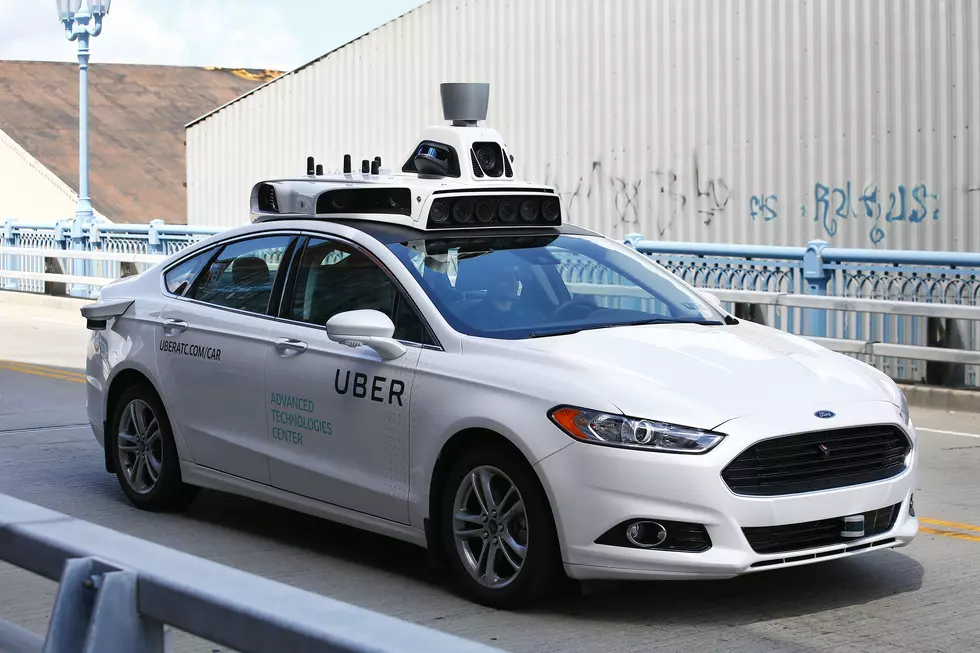 No driver needed: NJ capital city getting self-driving cars for residents
AP
A pilot program is moving forward in New Jersey's capital city that will give us a glimpse of the future of vehicular transportation.
A $5 million grant from the state Department of Transportation will fund the Trenton Mobility & Opportunity Vehicles Equity System (MOVES) project, which calls for the eventual deployment of 100 autonomous vehicles that will provide an on-demand automated transit system to serve the 90,000 residents of Trenton.
Transportation Commissioner Diane Gutierrez-Scaccetti said the immediate focus of MOVES is to develop an efficient and cost-effective way to give residents who don't have access to cars or mass transit an "opportunity to get to a variety of places that perhaps you and I go to without thinking much about it."
While the vehicles to be put into operation are self-driving, a designated host will always travel in the vehicle for safety reasons.
Autonomous vehicles an option in NJ
Gutierrez-Scaccetti said MOVES will expand travel options for people without cars in Trenton while helping to propel autonomous vehicle technology forward in a safe and efficient way.
"This is a seed, an incubator, we develop this, we grow it up, we work out the kinks, then when we deploy it elsewhere we will have hopefully addressed a lot of those concerns," she said.
The project is managed by the city, not the state.
She noted while there has been great advancement in the development of cars that drive themselves, "we are going to take this very carefully, we're doing all the right public outreach, we'll certainly be doing a lot of education, and looking carefully with the city of Trenton."
Future of car ownership in NJ
She said moving forward in New Jersey, mobility is the key, especially because many younger people have no interest in owning a car.
"They don't want to pay insurance, they don't want to be bothered, they like walkable communities, they like getting on trains and buses and doing their emails or whatever they do on their phones, they walk and do it heaven knows," she said.
Gutierrez-Scaccetti said it may take a few years for the MOVES project in Trenton to be running on all cylinders but "once that's done and once we get that working, I don't think deployment is as difficult in other places, I think it will work more quickly."
"We have to be forward-thinking when we look at transportation today," she said. "We have to look at every project we build, how is that project going to address the future, we have to have vision."
The Trenton MOVES project is being developed by the Governor's Office, the New Jersey NJ Department of Transportation, the City of Trenton, and Princeton University.
The DOT is currently gathering information from different firms in the design, build-out and operation of this type of self-driving system.
You can contact reporter David Matthau at David.Matthau@townsquaremedia.com.
Gravy or sauce? These restaurants make the best red in Central Jersey
2021 NJ property taxes: See how your town compares
Find your municipality in this alphabetical list to see how its average property tax bill for 2021 compares to others. You can also see how much the average bill changed from 2020. For an interactive map version,
click here.
And for the full analysis by New Jersey 101.5,
read this story.
9 of the nation's most miserable cities are in New Jersey