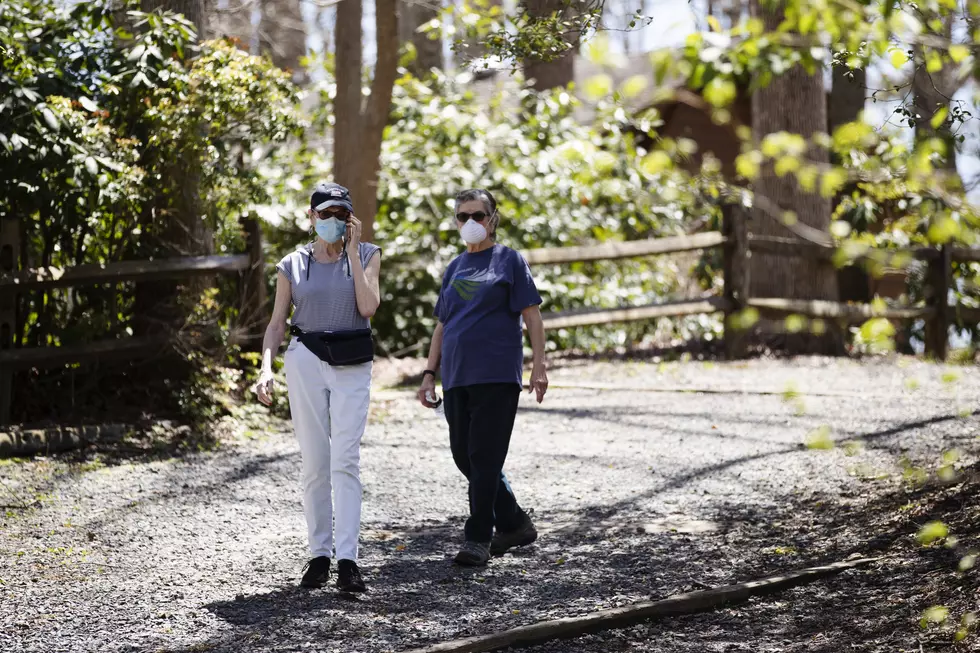 Three More Parks Will Be Opening In Ocean County On May 7th
People wearing a protective face masks hike at Shark River Park in Wall Township, N.J., Saturday, May 2, 2020. Parks and golf courses reopened Saturday after being closed to to the coronavirus pandemic. (AP Photo/Matt Rourke)
KEEP 👏 THOSE 👏 OPENING 👏 ANNOUNCEMENTS 👏 COMING 👏
Yes...we have another opening announcement....how could you tell?
Ocean County Freeholder, Virginia E. Haines announced that Cattus Island County Park in Toms River, Cloverdale County Park in Barnegat and Tip Seamount County Park in Tuckerton will all be reopening starting Thursday, May 7th.
Enter your number to get our free mobile app
In addition, singles tennis/pickleball will now be allowed at Ocean County Park in Lakewood, Jakes Branch County Park in Beachwood and Tip Seaman County Park in Tuckerton.
These openings come just a few days after state parks and golf courses were reopened as of May 2nd by Governor Phil Murphy.
"I believe it's important to again emphasize that reopening our parks in no way means the coronavirus pandemic is over," Haines said. "And while we want to provide safe and large open spaces for our residents to spend time outside, especially with warm weather coming, we also want to urge everyone that they need to be mindful of themselves and their neighbors and continue to take precautions at this time.
However, there will be limitations set for the public within these parks and playing areas similar to the rules set for other public venues throughout the Jersey Shore.
For example, parking will be capped at 50% and residents are strongly encouraged to wear face masks.
"I want to stress these parks are being reopened for passive recreation – walking, jogging, hiking, running and similar activities," Haines said. "Visitors must maintain social distancing and adhere to the other requirements set in place for the safety of the public and our County staff."
Playgrounds, public bathrooms, nature centers, dog parks, pavilions and other smaller parks will still remain closed at this time.
"The opening of these locations provided more than 2,000 acres of park space for the public for walking, jogging, biking," Haines said. "It's all passive recreation which allows for social distancing.
The County County Sheriff's Office and Ocean County Security Department will be patrolling the parks and playing areas.
We will continue to keep you updated on new announcements as they come in.
READ MORE: See 50 remote jobs that can pay well