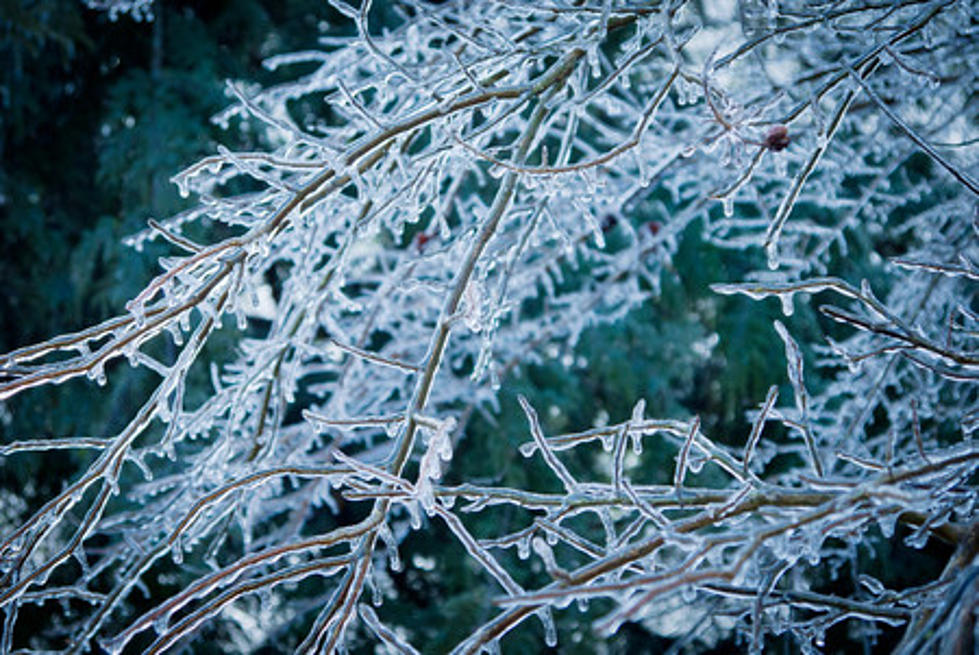 Oh No! An Ice Storm is Coming to New Jersey
Digital Team, Epantha / Getty Images
Enough is enough, we've had enough of the winter weather.
Rain is coming towards the end of the week as we warm up this week, thank goodness. According to nj.com, when that rain comes at the end of the week, with the warm weather and rain, it will ice up in several areas around New Jersey.
When is the ice storm coming to New Jersey?
The temperatures will be in the mid-'40s before the temperatures take a tumble and then the rain turns into ice. The rain and wet stuff will start Thursday night forecasters say. But, the good news for us in Ocean County, it will stay relatively warm with warmer temperatures closer to the Shore. Wooh, this is a huge relief for us that are still digging out from the big snowstorm from last weekend.
Will Ocean County be affected by the ice storm later this week?
This storm seems the further north you go, the more ice there will be and the temperatures start falling overnight. Looking at the maps, here in Ocean County and Monmouth County, it looks like just rain for us. Will all the snow go away with the rain and warmer temperatures, we're crossing our fingers?
As you head west in New Jersey, Thursday night, with the colder temperatures, take it easy, it could be icy. For the best way of finding out how our weather will be here at the Jersey Shore, follow 92.7 WOBM's Meteorologist Dan Zarrow and his weather blog.
When we get a lot of rain and so much snow that's on the ground already, we have to be careful of the localized flooding on our streets and roads. But, the ice for us in Ocean County looks like just rain.
______________________________________________________________________
We might have to watch out for flooding this week in Ocean County:
Coastal Flooding Hits the Jersey Shore and in Ocean County, NJ
Here are over 20 photos from January 17, 2022 Coastal Flooding that hit parts of Ocean County, NJ